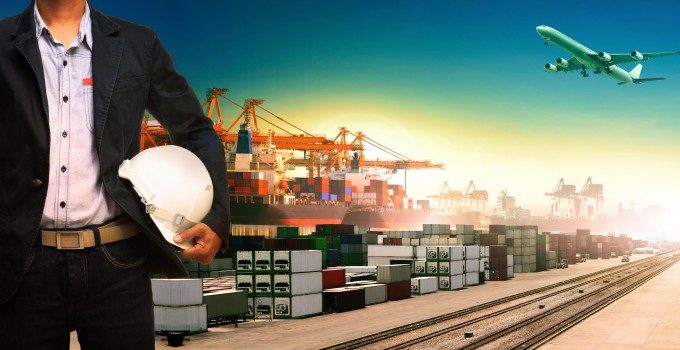 Maersk Group forwarder Damco's financial performance has lunged from bad to worse: the 3PL suffered a loss of $293m last year, compared with a $111m deficit in 2013, and in the process of its radical restructuring it has suffered significant declines in ocean and air freight volumes.
Sea freight volumes were down 6%, and air freight down 16%, indicating that the operation lost significant market share during the year. Only Damco's supply chain management division, which tends to deal with longer term contract logistics operations, saw volumes increase: by 11%.
Overshadowed by another superb performance by its flagship ocean carrier, the Maersk group said that margins in all of Damco's sectors had declined in the past year and that there had been "further exposures in certain geographies and product categories".
It added: "The restructuring initiatives and roll-out of the new operating platform have proven more complex than originally anticipated, generating delays in getting the planned productivity improvements to materialise. Consequently, overhead cost has remained above the desired level and additional organisational rightsizing was initiated during 2014."
Indeed, although the forwarder's losses are well compensated by the continued success of liner and terminal activities, the negative impact of Damco does not sit well in the Danish shipping giant's 'premium conglomerate' mission statement and patience must be wearing thin at the Copenhagen headquarters.
It must be very frustrating for group chief executive Nils Andersen and his board to continually have to make excuses for the below-market performance of Damco, after having been told it was over the worst.
At Maersk's annual Capital Markets Day last September, an admission was made that Damco had "lost its way". Its costs were too high; its growth margin was too low; and it had a limited global standard and insufficient global alignment, said Morten Engelstoft, the chief executive of APM Services.
A restructuring programme dubbed 'One Damco' was in plac,e said Mr Engelstoft, to cut its eight regions to four and 315 operational centres to just 50, which would no doubt involve significant redundancies.
However, in the most recent accounts there is an expectation that the forwarder could get "back to profitable growth in 2015". This suggests that Mr Engelstofft and troubleshooting Damco chief Hanne Sorensen have more painful decisions to make before the profitable corner is turned. But if this means that as a consequence more business is lost then a vicious cycle of cost cutting to compensate for lost revenue could beckon.
A year ago, prompted by the shock that Damco's $1m profit in the third quarter of 2013 had deteriorated to a full-year loss of $111m, Mr Andersen was asked: "Do you think that you are the right owner for Damco?"
The chief executive responded in the affirmative, adding that things had not gone well in 2013 for Damco but said that he expected an improved situation in the second half of 2014.
But 12 months on and there still seems no light at the end of the tunnel for Damco, if anything things have got a lot worse with losses almost trebling.
The time must fast be approaching when it could be best for Maersk and its shareholders to divest its interest in forwarding and logistics, which the company has always found an awkward fit, and concentrate on its core activities.