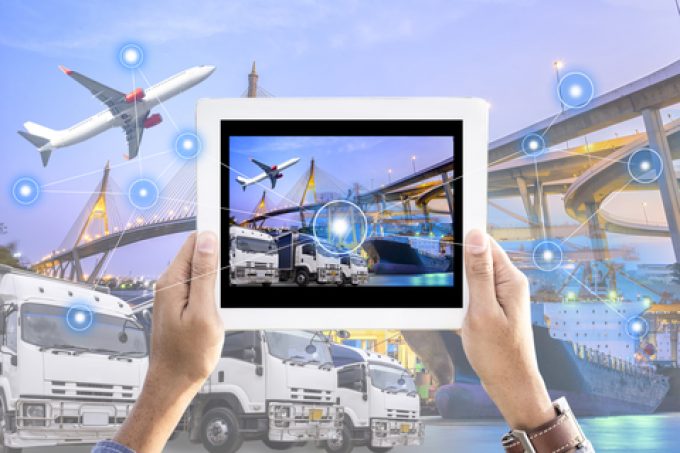 Incumbent forwarders with an interest in obscuring transparency have played a role in slowing efforts to digitalise the industry, according to Martin Ring, global chief operations officer for Damco.  
"There are forces in the industry that might not have had a great interest in accelerating digitalisation," he told event group eft. 
"That's what they made a living out of – making the complicated understandable. And of course, when you see more digitilisation, you get more transparency and more simplicity, and that, so to speak, lowers the bar of entry for those that can play that digital game." 
But he added that another reason for the slow pace of change was the complexity of the business itself.
"If you look at our industry, I think it has taken longer because it's very complicated. There are a lot of process steps. There are a lot of parties involved." 
But Mr Ring said the gap between "digital" and "traditional" forwarders was closing. 
"We have obviously seen a trend of a number of new companies coming into the market positioned as 'digital forwarders', but in my view they should really be viewed alongside any other traditional forwarder, and what we are seeing is that these two are moving towards each other.  
"On one side, you have the old wave of established players with the infrastructure, but might be lacking the digital capabilities. On the other side, you have the new wave which have been able to build up a very strong digital platform without a legacy, but they might lack the infrastructure.  
"For me, there isn't a digital forwarder; there is a forwarder that is embracing technology. I can definitely say in terms of the process of digital transformation… it's very complicated. I think that can't be understated." 
Damco has teamed up with start-up Stargo, a technology company specialising in freight pricing optimisation. Unlike some "digital" forwarders, Damco does not see itself as a tech company. 
"We have a history of wanting to build our solutions ourselves with a high degree of customisation. But, I think we've come to the realisation that we are not a software company. So, let's not try and focus on that.  
"And that's, of course, why it is very important we have strong partnerships with companies that have those capabilities. And that's been the approach." 
Damco said it was exploring the potential of machine learning, and ease of use.
"Whether it is a booking platform, a customer portal, a workflow platform that we can use internally etc, how can we leverage digital capabilities we see in other industries to create simplicity? 
"I think customers are looking for a more intuitive product today than they might have done in the past. And that of course, means that if you are not able to deliver that yourself, you're going to have to rely on more parties." 
But Mr Ring said while new technology should be embraced, it was not a "disruptor".  
"I don't consider [digitisation] to be an urgent need, but I rather think there is a need to embrace digital capabilities in general. In my view, and I don't know if it's a misconception, but we hear a lot about digitilisation and how tomorrow is going to be all about e-forwarders, with robots and AI largely running the operations. But that's not how we see it.  
"At Damco, we see it as part of embracing the new technologies as they become available. Using them to equip our people to make better decisions for our customers and support them better. And that's really that's really our approach to  digitalisation.  
"I think there are a lot of more-technical capabilities available today than five years ago. And I think it's a matter of embracing them. I don't see digitilisation being this big and scary disruptor… I think it's about embracing the technologies that are available, just like we went to emails 20 years ago."