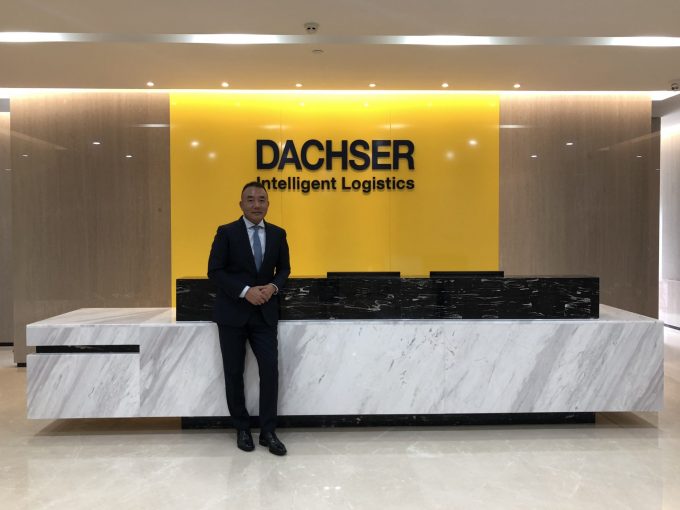 Dachser has expanded its South China operations by launching weekly charter flights from Hong Kong to Frankfurt and opening an office in Shenzhen.
The new premises in Shenzhen are in the Qianhai Special Economic Zone, increasingly home to hi-tech industries as traditional low-cost manufacturing in the Pearl River Delta is pushed out to the west.
Kevin Chen, Dachser's MD air and sea logistics Far East south, said: "Thanks to government initiatives, there is an increasing number of new technology companies and hi-tech engineering industries established in Shenzhen.
"These customers are requesting high-value transport solutions."
Since 2018, port group China Merchants and Shenzhen Customs have been developing the Qianhai Multi-Country Consolidation platform (MCC Qianhai), to boost the city's consolidation and transhipment volumes.
They hope to break Singapore and Hong Kong's stranglehold on international transhipment and consolidated imports into China by providing a 14-day no-declaration period for less-than containerload (LCL) transhipment cargo.
Mr Chen said the platform would "further strengthen the competitive advantage for logistics" in the Qianhai zone.
"In the past, the MCC function was only available in Hong Kong and Singapore," he told The Loadstar. "We have been closely monitoring its development, in terms of regulations and business practice, and analysed our customers' needs to see how we are going to offer this new service."
Meanwhile, volatility in the air and ocean freight markets have seen some customers switching to rail, according to Mr Chen.
"Rail freight has stable transit times and reasonable rates," he explained. "We also offer customers mixed transport modes; for example, rail plus sea freight to shorten the transit compared with sea and to avoid unpredictable air cargo rate fluctuations."
Mr Chen said market conditions and the cargo rush in the run-up to October's China's Golden Week holiday had been similar to previous years.
"We created additional air capacity by offering the weekly charter flights departing from Hong Kong to Frankfurt," he added.
Dachser said the charter flight, scheduled to operate until the end of the year, was also a response to capacity shortages wrought by the coronavirus crisis. The forwarder also launched a Frankfurt-Chicago route at the end of July.
Timo Stroh, head of global airfreight at Dachser, said: "We're seeing the Asian market pick up again and the rate level is rising, so there is less capacity available. With this service, we're responding to these conditions and offering customers a robust and reliable premium air service between Hong Kong and Europe."