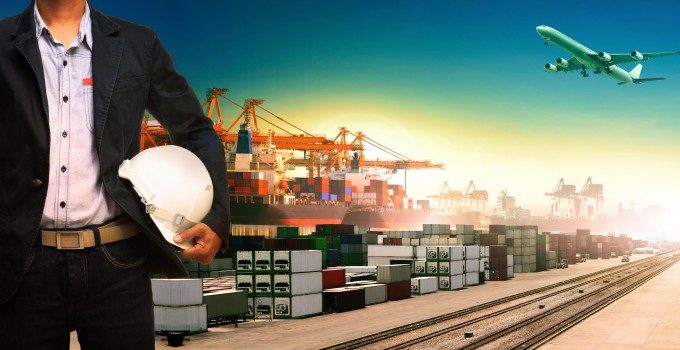 Maersk Line may lose its crown as the world's largest container shipping line within three years as a result of its attempts to limit capacity.
According to new research, published today by shipping consultancy Alphaliner, Maresk's decision not to place orders for new ships until 2015 at the earliest, should be viewed in conjunction with its stated intention to return chartered tonnage to its owners as its Triple-E vessels are delivered over the course of the next two years.
"Maersk's reluctance to add to its immediate orderbook could see its global capacity share drop from 14.9% to 14% by 2016," Alphaliner wrote this morning.
At the end of last month, Maersk Line's executive management team delivered a series of presentations to institutional investors and analysts at a capital markets day in London, during which chief executive Soren Skou further explained how the line was trying to hit higher profitability levels by reducing costs.
"Last year we made the decision to go from an aggressive growing-market share strategy to a grow-with-the-market-and-maintain-our-market-share strategy.
"That allowed us to take our capacity; it allowed us to close down a significant number of unprofitable routes, and those ships that were freed-up we have invested back into the network for slow steaming – adding additional ships to slow down the network," he said, adding that over the course of the past year the line's vessels were steaming one knot slower, which had led it to reduced costs in the first half of 2013 by $1.5bn over the first half of 2012.
Maersk has 17 Triple-E vessels still to be delivered to mid-2015, following the three that have already been deployed. Altogether, that capacity injection equates to 11.8% of its current fleet capacity and, based on its projections for the market from now until 2015 – it expects global container growth of 3-6% – says there is no need for further orders.
"That means we will be able to grow with the market until 2015 with our current fleet. We don't have to take any investment decisions until then," Mr Skou said.
However, scared of being left behind in liner shipping's quest for economies of scale, other carriers have gone to the shipyards looking for deals on similar mega-sized vessels.
And some will be even bigger – China Shipping contracted Hyundai Heavy Industries to build five 18,400teu units, whereas the Triple-Es are 18,270teu, as well as being considerably cheaper. BRL Shipping Consultants reports that the China Shipping ships were priced at $136.4m each, compared with the $185m that Maersk paid for its Triple-Es. Overcapacity appears to be as problematic in shipbuilding as it is in shipping, which has led to lower prices as shipbuilders try to drum up business, which, in turn, has led to more owners placing orders and thus further exacerbating the overcapacity in shipping itself.
"However, Maersk's efforts to bring supply in balance with declining demand growth have not been emulated by the other carriers, which are still aiming to grow their market shares. Based on the forward orderbooks of the rest of the top 20 carriers, Maersk's market share lead will be diluted over the next three years," Alphaliner said, adding that Maersk's tendency to reduce its charted tonnage – such as the return of five 8,000teu ships to CSAV over the next two months – will also reduce its fleet capacity.
"The twin impact of the lack of new orders and the redelivery of chartered tonnage could see Maersk lose its market share lead by 2016, with MSC well positioned to take over the lead carrier position, with its orderbook of over 465,000teu," it said.
At its height in 2006, shortly after its takeover of P&O Nedlloyd, Maersk had a market share of 18.2%, which dropped to 14.4% during the calamitous rate war of 2011. The order for the Triple-Es and the launch of the Daily Maersk service saw it regain 0.5% to reach its current share.
"We want to maintain our market share of 15%," Mr Skou said in London, "Giving up market share would make us irrelevant in 10 years."