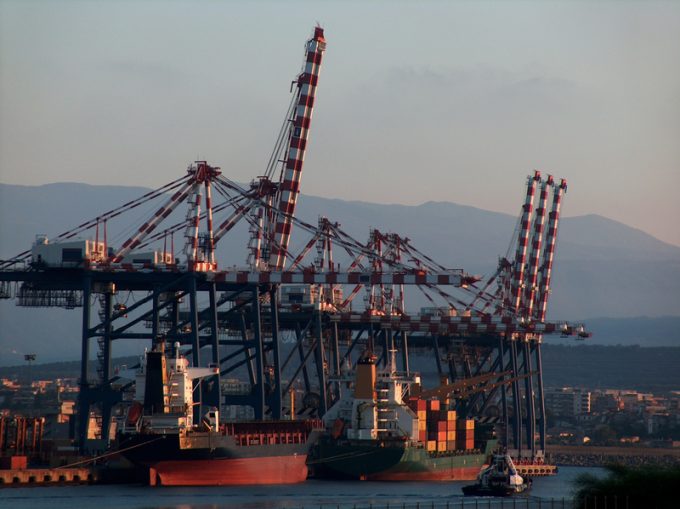 Leading Italian container terminal and intermodal operator Contship Italia today reported a 1.3% decline in terminal throughput last year.
This was largely as a result of changes in transhipment patterns, but the carrier managed to post a double-digit increase in rail freight volumes, despite disruption caused by the two-month Rastatt closure.
The company, which operates the largest network of box facilities in the Mediterranean, saw total transhipment volumes across its three main hubs of Gioia Tauro, Cagliari and Tangier Med decline by 6.8% – although the drops were recorded at the Italian ports, while Eurogate Med saw throughput grow from 1.17m teu in 2016 to 1.44m teu last year.
In contrast, its flagship gateway terminal at La Spezia and the emrging southern Italian gateway of Salerno both recorded increases. La Spezia increased volumes from 1.17m teu to 1.38m teu. In total, it said its gateway facilities "with access to Italy, south and central Europe continued to increase" by 13.2%.
Contship Italia group president Cecilia Eckelmann-Battistello said there was a change in the dybamic for port operators.
She said: "2017 was a challenging year for the maritime industry, especially the reorganisation of liner alliances which has significantly changed the environment. More and more the focus has shifted from port performance to supply chain performance with Contship's intermodal product, Hannibal, being able to record increased transport volumes compared with the year before."
This growth came despite the two-month Rastatt closure, which meant 181 fewer trains operating between Italy and western Europe compared with 2016, and hit the group's Rail Hub Milano.
Nonetheless, rail volumes increased by 11% to breach the 300,000 teu mark.
"Contship continues to work hard to provide the market with fully integrated and competitive port-to-door services by deploying innovative solutions and strong inland connections with expected further growth in Italy and over the Alps," Ms Eckelmann-Battistello added.