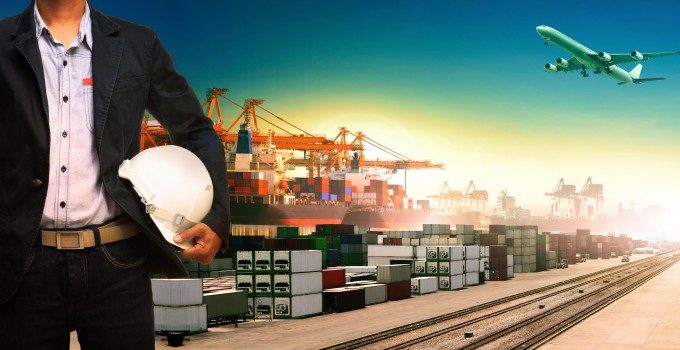 Freight rates on the Asia-Europe trade continued to flounder this week, according to today's Shanghai Containerised Freight Index, while the trades between Asia and the US west and east coasts climbed ahead of new general rate increase.
The Shanghai-North Europe leg declined by 8.4% to settle at $1,057 per teu, although with bunker prices still remaining at recent lows – notwithstanding the increase of the last couple of days – that rate is still in positive territory for carriers.
The trade continues to confuse and bemuse observers – the general prognosis over the last 12 months has been that of relative health.
Consider the fortunes of Hong Kong-based G6 Alliance member OOCL, which released its latest quarterly update last week which reported that Asia-Europe far outperformed any of its other markets. Quarter four volumes grew by 12.1% to reach 247,014 teu, compared with 220,429 teu in the last quarter of 2013. The full year result was even better – volumes reached 979,659 teu, compared with 843,652 teu in 2013, growth of 16.1%.
Siomilarly, at a recent function organised by the port of Felixstowe to welcome the maiden call of the CSCL Globe, chief executive Clemence Chen revealed last year's throughput at the UK's largest port had topped 4m teu, a 10% increase over 2013.
According to the SCFI, the Shanghai-Med leg declined by $54 per teu, a drop of 3.8%, to finish the week at $1,373.
In contrast, rates jumped 13.3% on the transpacific leg to the US west coast to $2,242 per feu and 6.3% on the all-water Asia-US east coast by $295 to $4,978 per feu ahead of general rate increases set to be introduced by carriers on Monday of $600 feu for all US ports.
The Transpacific Stabilisation Agreement (TSA) said recent reversals in carrier financials on the trade, with several returning to profit, were the result of "cost-cutting as revenues have shown only marginal improvement over time".
TSA executive administrator Brian Conrad said: "This is a very challenging operating environment for transpacific container lines and it is critical to maintaining service levels that they not leave money on the table during the lunar new year period."
Of course, the port congestion crisis gripping the US west coast is also a contributory factor.
This week the G6 Alliance cancelled a slew of sailings from Asia into the west coast – even if US importers hope to load their goods from Asia before Chinese New Year kicks in, the likelihood is that it will not be an inconsiderable wait for that cargo to be unloaded, while the increased costs will be borne by shippers and carriers alike.
The silver lining to this is being seen by vessel owners, with the box ship idle fleet falling to its lowest level since August 2011, according to research this week by Alphaliner.
"Some 40 units of 4,000- 10,000 teu are now deployed as extra sailers, either carriers' ships that would otherwise have been idle during the low season or ships chartered on the spot market for this purpose," it said, pointing to three Yang Ming and one Maersk fixture last week that were entirely due to the carriers needing extra capacity while vessels are waiting to berth at ports up and down the coast.
However, the analyst also doubted whether this might mean a reversal in the fortunes of non-vessel operating owners, who now resent some 95% of the capacity of the fleet that is still unemployed.
"Although containership charter rates were highly correlated to freight rates prior to 2008, the relationship has broken down since 2009.
"While freight rates have undergone significant fluctuations during the period from 2009-2015, charter rates have remained largely depressed due to the tonnage overcapacity and, when the supply tends to become tighter, by the pressure exerted by the large carriers," it said.