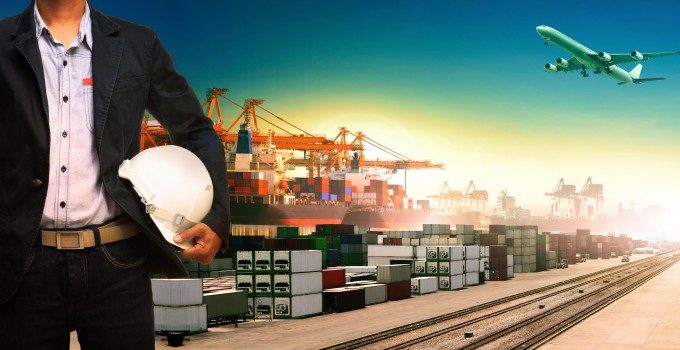 This week the Shanghai Containerised Freight Index's (SCFI) Asia-North Europe rate increased by $96 per teu to $1,401, as new carrier GRIs were applied.
This means a total of $317 of the planned $550 price hike has come into force, reflecting a partially successful GRI.
"This also echoes the higher end of quotes that are reportedly being offered in the market, although expectations are that levels will decline in the coming weeks after reports of undercutting from competing lines, said derivative broker Richard Ward of Freight Investor Services, who argued that once the P3 came into operation volatility could increase further
"It is being reported the proposed P3 member lines [are] offering substantial discounts. This could be an indication of things to come, particularly once services between these lines become harmonised and the only remaining differing factor becomes price," he said.
In addition, rumours are beginning circulate that carriers are considering a series of blanked sailings over the course of the forthcoming peak season, which Mr Ward suggested could hit shippers if coinciding with a new round of GRIs.
Hapag-Lloyd today announced a $750 per teu general rate increase to be applied on 9 June on the westbound Asia-North Europe and Asia-Mediterranean trades
"If such blanked sailings can provide the platform for a further rate increase, then shippers could be in for a bumpy ride over the next two months," said Mr Ward.
The extreme volatility in freight rates, which has been the cause of much of the corrosive financial losses posted by carriers over the past couple of years, is now beginning to have a material effect on their customers, after first-quarter figures posted by a clutch of forwarders this week revealed that, despite strengthening economic conditions, wildly fluctuating rate levels were beginning to threaten the bottom line.
Emerging markets specialist Agility saw group first-quarter revenues decline 11% year-on-year, it said today, propelled by market weakness faced by its core Agility Global Integrated Logistics division (GIL), which saw revenues fall 15% to KwD253.3m (US$900m).
It said: "The drop in revenue is attributable to several factors, including difficult market conditions that have led to rate deterioration despite volume increases."
Agility chief executive Tarek Sultan added: "On one hand, GIL continues to make progress in transforming its underlying operating platform, sales and commercial strategy, and maintaining ongoing cost discipline. On the other hand, top line growth is challenged by market conditions that are affecting the industry overall."
The group reported an 11% increase in net profit to KwD11.2m, and while logistics represents around three-quarters of the group's income, it has been investing heavily in its infrastructure division to diversify its business mix. Infrastructure, which is primarily made up of investing industrial facilities in emerging markets, saw revenue grow 9% year-on-year to reach KwD62.7m.
Likewise, Ceva Logistics reported revenue of $1.86bn for the period, which was down 8.9% year-on year, for which management blamed "continuing weakness in air freight and ocean freight overall", and which hit its Freight Management division, where revenue decreased 11.5%.
Chief executive Xavier Urbain, appointed in January, said: "We have not been immune to market conditions that have impacted Freight Management."
In particular, the company said it had suffered lower volumes and "margin pressure" on ex-Asia volumes.
Earlier in the week, Luxembourg-based Logwin also reported a 13% decline in group revenue to €278.5m, largely on the back of having sold parts of its Solutions last year.
However, its air and sea forwarding arm generated revenue of €151.3m in the first quarter of 2014, slightly above the previous year's level of €148.9m, but said that decent volumes growth was undermined by rate levels.
"Volumes continued to be nicely in both air and ocean freight, amid volatile rates," it said.
The division managed to return an operating profit of €6.4m, a rise of 6% over the first quarter of 2013.
US forwarder Expeditors International also managed to increase both revenue and operating income, by 6% and 5% respectively, after seeing air freight volumes increase 6% and ocean container volumes rise by 12%.
"From a geographic standpoint, we had strong double-digit operating income growth from our Americas group, while our Asia-Pacific and Europe, Africa, Near/Middle East, and Indian Subcontinent groups, though steady, were essentially flat. From a product perspective, while we continued to manage through short cycles of rate instability and volatility, we successfully gained market share in both the ocean and air freight markets," explained chief executive Jeffery Musser.
The company reported total revenue for the quarter of $1.49bn, and an operating income of $135.2m.