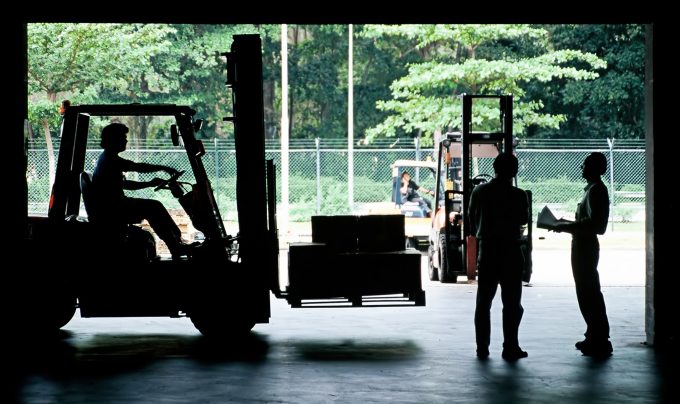 Revenues in the global freight forwarding market declined by 1.6% last year, due to continuing overcapacity in both air and ocean segments.
According to Transport Intelligence's Global Freight Forwarding 2016, the sea freight market was worst affected, declining by 2.8%. It said: `The collapse in the price of oil and excess capacity meant that carrier rates fell, but this did not seem to impact freight forwarders' revenues too drastically".
The report calculates that the global freight forwarding market in 2015 brought in revenues of €133.3bn compared with 2014's €135.5bn. It estimates that in 2019 the market could have grown to €159.8bn, although forwarders are facing a series of challenges.
Flat volumes and weak pricing have put further pressure on forwarders' yields – at a time when yield erosion remains one of the greatest challenges to operators.
It is not a new challenge, claims the report, and it has been propelled by structural changes in global supply chains – modal shifts from air to sea; near-sourcing and the increasing regionalisation of production – as well as the changing relationship between global trade and economic growth.
The old model, that trade would grow at a multiple of GDP, has vanished in recent years, partly as a result of flat consumer demand, particularly in Europe, but also as some countries have introduced more protectionist policies while the whole outsourcing boom which accompanied China's economic rise as well as the growth of some of the largest multinational freight forwarders has levelled off.
"Trade is re-balancing – with obvious consequences to shipping lines, air cargo carriers and freight forwarders," it says.
"At the same time near-sourcing is becoming more important… one of the major impacts this will have, if the trend continues, will be that road freight services will prosper at the expense pf international air and sea, a worrying prospect for forwarders."
And it further warns that with rising income and a growing middle class in emerging markets comes "the regionalisation of downstream distribution channels".
"By this [we] mean the development of consumer markets in Asia, Africa and Latin America. Not only will intermediate goods manufactured in Asia stay in the region, so will finished products."
In response, the largest forwarding firms have pursued acquisition strategies to provide greater geographic scale and greater functionality, and the largest 10 freight forwarders now control 41% of the global market, according to Ti's calculations. The top five alone – DHL, Kuehne + Nagel, DB Schenker, Expeditors and Panalpina – hold a 28.2% market share, while the entire class of Tier Two forwarders hold a 14.8% market share and the thousands of independent forwarders across the world hold the remaining 42.2% market share.
The report suggests consolidation offers forwarders a way of developing deeper relationships with shippers, as well as simply building geographic scale and greater purchasing power with transport providers.
"In order to assemble this range of services and the geographic capabilities required to provide these solutions, forwarders have often either acquired value-adding logistics providers or entered into strategic alliances with contract logistics companies," it says.
Ti economist David Buckby added, "Looking ahead, it would be surprising if there were no further significant deals in the coming years to alter the landscape of the market even more. Further consolidation seems inevitable."
However, the report also warns that the arrival of new technology could disrupt this trend.
"Technologies will soon allow small forwarders access to the same level of visibility as their larger rivals, meaning that acquisition or ownership of each part fo the supply chain will not necessarily be as important as it once was," it adds.