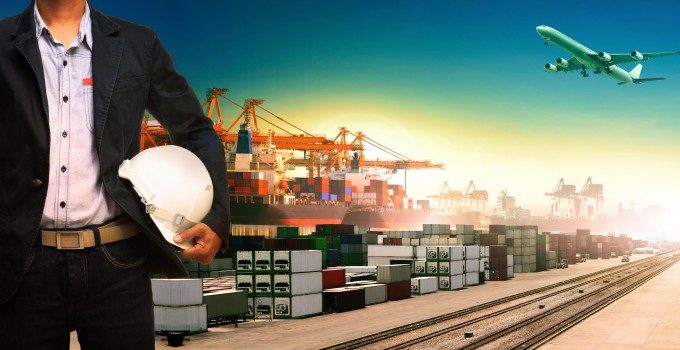 The era of large-scale consolidation among the major container carriers is likely at an end, delegates at last week's TOC Container Supply Chain event in Rotterdam heard.
Lars Jensen, chief executive of SeaIntelligence Consulting, said the largest carriers were now reaching a scale that meant any further consolidation wold likely be impeded by competition authorities.
This was evidenced, he said, by the concessions Maersk had to accept from China's Ministry of Commerce (Mofcom) in order to win approval for its takeover of Hamburg Süd.
Mofcom required Maersk and Hamburg Süd's combined reefer slot capacity between Asia and Latin America be reduced from a 45-50% market share to 34-39% within 90 days of closing the deal, and Maersk has since reduced the number of reefer plugs on vessels deployed on the tradelane.
Mr Jensen said industry consolidation had been extremely strong over the last 20 years – the 10 largest carriers now operate around 80% of global capacity, compared with a little over 10% in 1998 – and had been additionally motivated in recent years by the introduction of ultra-large container vessels and the establishment of three deepsea operational alliances.
"I now find it doubtful that there will be any further large mergers, because the approval they will have to obtain has become very difficult," he told delegates. "Simple logic dictates that we are at the end of the process of consolidation among the largest carriers."
However, shippers and forwarders hoping that greater consolidation would lead to more freight rate stability were likely to be disappointed, he added.
"Price volatility is three times worse today than it was 20 years ago," he said.
And this leaves the current roster of mid-sized carriers facing some difficult strategic choices.
"Smaller carriers have grown phenomenally – some of them have grown their fleet capacity by over 50%, either by investing in larger vessels or more vessels and expanding their networks. However, the intra-regional trades they operate in do not have enough [demand] growth to cater for that [supply] growth, so there is likely to be more consolidation amongst mid-sized carriers."
He added: "And that means they will be faced with three options: either 'go big' and invest in larger vessels; 'go niche'; or get more subsidies from your government, which for some carriers remains a viable strategy."