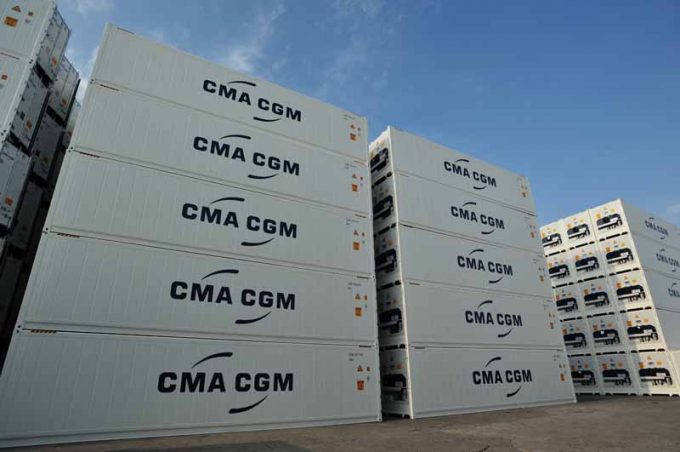 CMA CGM is making a serious move into the pharmaceuticals business, launching a Reefer Pharma division.
While only about 20% of pharmaceutical payloads are moved via ocean freight today, this is forecast to increase to approximately 75% within the next decade, according to Pharma Logistics IQ.  
And CMA CGM clearly wants to be at the vanguard of that growth, an ambition that could be boosted by its recent purchase of Ceva Logistics. 
The new Reefer Pharma division offers all the bells and whistles air freight does: it meets the EU Good Distribution Practice requirements, which regulate the monitoring and distribution chains, and also has ISO quality certification via its CMA Ships subsidiary.
The line also noted that it has transparency and real-time monitoring, temperature control throughout shipping and data analysis. Connected containers enable the monitoring of humidity levels, and containers' technical configurations. 
It also has some 385,000 teu-worth of reefer containers and a team of experts on hand 24/7, both on ships and on land. 
However, air freight has two distinct advantages over ocean: speed, and lower risk. One pharmaceutical forwarder told The Loadstar: "I could see that shipping lines eventually could become a threat to airlines in the pharma sector. The question is how fast can the lines deliver reliable solutions on a bigger scale, and how do longer transit times interfere with the overall planning process for the shipper?" 
One of the challenges has been the amount of capacity a shipping line can take – the loss of a large shipment is a large risk.  
CMA CGM has said, however, that safety is its priority. It claims its containers are "among the newest, guaranteeing the absence of external contamination", there is an "inspection of each container before it leaves the warehouse", containers are sealed and there is "limited handling of containers during transportation".
It added that it would regularly inspect its suppliers. 
"By launching the CMA CGM Reefer Pharma division, we are seeking to raise the standards of safety and care regarding the goods that our customers entrust to us," said Mathieu Friedberg, senior vice president commercial agencies network. 
 "For us, it's a matter of responsibility and delivering on our promise to provide optimal, adapted solutions."