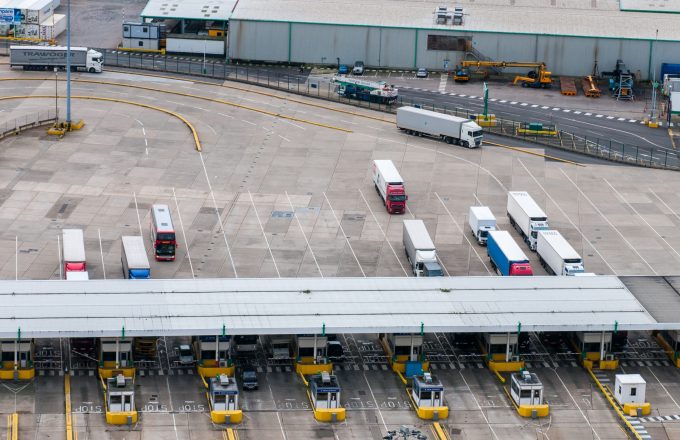 Increasing noise from sources within the supply chain suggests importers are engaging in strategic non-(Customs)declaration to avoid mass congestion across UK's ro-ro ports.
A forwarder source in Dover told The Loadstar that, while goods were flowing in and out of the country, it was unclear whether customs checks were taking place.
Another source explained that the "minimal" congestion experienced across UK ports following the implementation of border controls did not tally with the volumes of goods entering the country or post-Brexit customs systems.
"I cannot work out what is happening at the borders, because where you have customs checks at road borders, you have queues," said the source.
"The fact we don't have queues is questionable – it's not the efficiency of the systems and operations. With the numbers they are processing, it only requires a couple of hold-ups and that's hours lost. They have queues on the French side.
"That there are no queues means either HMRC is not performing the checks it should, or there is strategic non-declaration."
Another source suggested it was likely a combination, noting that some importers would have "figured out" the system, but hauliers have said the practice of strategic non-declaration was known. This would involve multiple shipments being declared under one, "so, you have 10 shipments, but only declare one of the 10 in the lorry".
Sources have also referenced industry "gossip" that customs officers are "simply waving trucks through" without performing any checks at the country's borders.
"We're supposed to be 'taking back control' of our borders, but if the rumours are true, you have security threats and threats to the national purse," said the source.
"Hauliers have told me that customs officers are not performing the checks, it is the ferry operators doing them. The problem is, though, we cannot divine hearsay from fact, and so do not know what is happening."
One shipper representative claimed strategic "non-declaration" was was "straightforward smuggling", and that the CHIEF customs system did not have the capacity to cope with the volumes of cargo – "apart from through random stops, otherwise HMRC has no visibility".
However, an HMRC spokesperson said: "Our systems are online and, overall, businesses are adapting well to the introduction of full customs controls, with minimal disruption at the border. We're continuing to provide comprehensive assistance both through the Customs & International Trade Helpline (0300 322 9434) and jointly with representative bodies."
The spokesperson told The Loadstar HMRC "conducts monitoring and compliance activity regarding the use of customs processes and takes any reports of non-compliance incredibly seriously". The spokesperson added that HMRC would encourage anyone who may be aware of any examples of non-compliance to report it to by searching 'Report fraud to HMRC' on the Gov.UK website.
Meanwhile, Chris Parker, a director at ferry company DFDS, said that the return of passengers would further impact the flow of freight exported to Europe.
DFDS expects passenger levels to return rapidly, with advanced bookings already being made, but so far the extra documentation has not had a major impact on ferry operations. Ferry companies check documents on board and then trucks are given a green light on the car deck if all clear and a red light if there are problems.
"But there are hardly any problems," said Mr Parker.