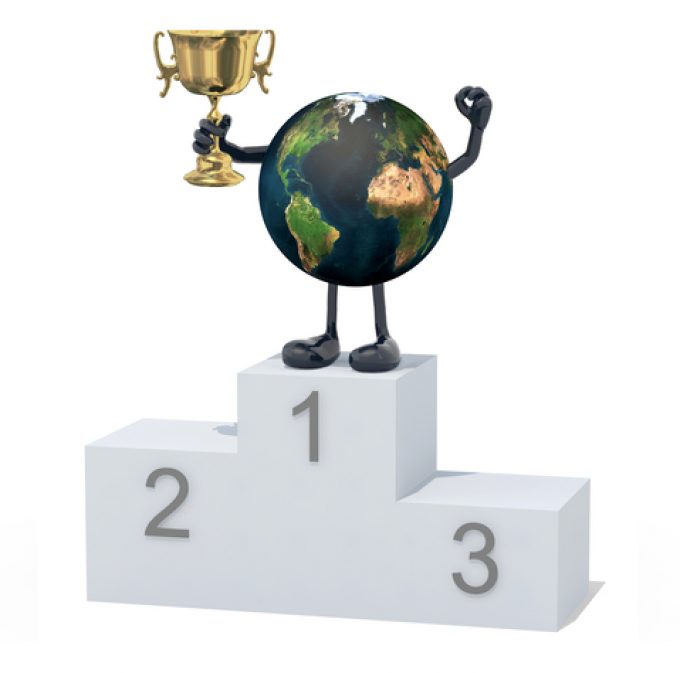 Chinese shipping, air cargo and land transport giants, including China State Railway Group, Cosco and China Post, rank poorly in a new 'sustainability benchmark' report.
Some 90 companies are ranked in the World Benchmarking Alliance's Transport Benchmark report, according to assessing low-carbon transition methodology (ACT).
This evaluates companies not necessarily according to actual emissions, but rather their initiative in addressing decarbonisation. The methodology was co-developed with CDP, a non-profit organisation which operates a platform for environmental disclosure.
Chinese companies are understood to be maintaining objectives in line with the state's goal of having emissions 'peak' by 2030, followed by carbon neutrality in 2060. However, in an illustrative example, Cosco, there was "no evidence" that China's shipping conglomerate "…is investing in low-carbon vehicles,  energies or digital solutions to reduce emissions," the report says, and that "any new business models that the company is actively developing" could not be identified.
However, Cosco's ranking, at 77 out of 90, was still better than other Chinese companies. China State Railway Group, whose trains run with more than 75% electrification, came 85th in the ranking.
China's railways rely on grid electricity, which is more than 60% coal-fired. The rail group "does not report any low-carbon business models to help the company achieve objectives, nor provide any indication it aims to decarbonise its operations," says the report.
AP Møller Maersk is highest-ranked among the shipping companies measured, fifth, having what WBA described as "ambitious" emissions targets of a 50% reduction of Scope 1 emissions by 2030.
The rankings are not distributed evenly among western giants, however, with CMA CGM, for example, at 50th. The report asserts that although the French shipping and transport group reduced emissions by about 5.5% a year between 2015 and 2020, its involvement with "increasing air freight activities" puts this in jeopardy.
Further, the report says, CMA CGM will exceed its cumulative carbon budget between 2020 and 2035 and "no strong evidence exists of the company's plans to increase the share of low-carbon vehicles", it adds.
Hapag-Lloyd is ranked 19th, MSC 39th and Evergreen 47th.
One intriguing feature of the report is the way it describes the World Shipping Council (WSC) and International Chamber of Shipping (ICS): seen as having "mixed engagement on climate policy", but "considered climate-neutral rather than climate-negative".
However, it describes air association IATA as having "demonstrated climate-negative positioning".
The report criticises the transport sector as a whole, saying decarbonisation plans, even among the firms that have them, "lack detail, depth and intermediate targets… limit[ing] sufficient tracking of their progress towards the Paris goal".
And Amir Sokolowski, CDP's global director of climate change, issued a stark warning against this lack of 'intermediate' targets.
He said: "This benchmark highlights a vital lever or obstacle on the way to a 1.5[°C]-aligned world, demanding ambitious action from the transport sector.
"Companies must go further in setting not only long-term targets, but near-term targets, and credible climate transition plans to demonstrate how they are going to reach these targets. Currently, only 51% of companies within the benchmark have net-zero targets."
Vicky Sins, the World Benchmarking Alliance's decarbonisation and energy transformation lead, also called on the transport sector to "step up". 
"The large-scale change needed cannot be achieved without every company getting actively involved across their business – from research to customer advice to support for low-carbon policies and regulation," she said.
"Transport companies are vital in connecting people and goods globally – but they cannot thrive unless the places and people around them are thriving too. It is no exaggeration to say the future of our world will be significantly shaped by how these companies translate pledges into action."