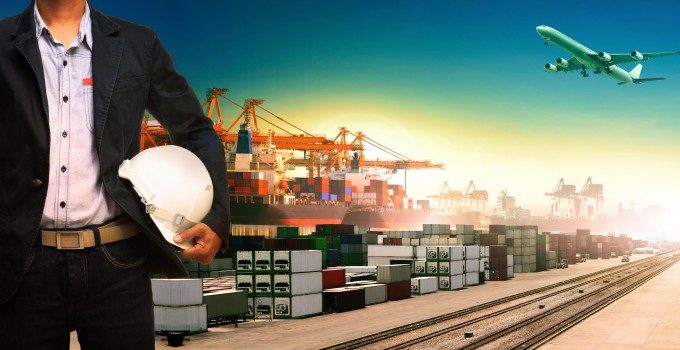 China's fast-expanding middle-class population has an increasing appetite for high-quality fresh food.
Exporters of products from salmon to fresh fruit are stepping up to the plate and developing new routes to market – but poor standards and fragmented structures are causing significant waste in the perishable supply chain.
Clement Lam, director and general manager of Swire Pacific cold storage, said the Chinese middle-class had doubled in number to 300m since 2000, and their disposable income would double from today's level by 2020. This presents major new opportunities in perishables, he claimed.
"Demand is soaring. Consumers are increasingly looking for safe, fresh and healthy product, and are willing to pay for it," said Mr Lam.
Despite the massive supply chain disruption caused by the recent US west coast port dispute, shipping lines can claim to be maintaining, perhaps gradually increasing, their share of transpacific perishables movements.
A challenge for airlines is that perishables yield has shrunk over the last five years and is now just 65% of the rate that general cargo attracts globally, according to Gerard de Wit, MD of WorldACD Market Data.
He believes air carriers' share of the perishables market has held steady since 2010 despite this apparent lack of profitability. Seafood, fruit and vegetables and especially meat is such dense cargo that chargeable weight is close to that of general cargo, said Mr de Wit – and the average weight per air waybill is significantly higher, at more than 1,160kg.
Introducing a perishables management session at last week's World Cargo Symposium in Shanghai, Sebastiaan Scholte, CEO of Jan de Rijk Logistics and chairman of the Cool Chain Association, said the seasonality and directional imbalance of perishable cargo made it difficult for airlines – especially freighter operators – to optimise capacity.
Christian Ureta, CEO of LAN Cargo, agreed that "a sophisticated network" was needed to capitalise on these opportunities. But the potential rewards are massive for those who are prepared to commit the space.
Mr Ureta cited the "amazing growth" of Chilean salmon exports, now running at 90,000 tonnes a year. Argentina's blueberry industry, created only 10 years ago, meanwhile, produces a 20,000-tonne crop over a six-week season.
Swire's Mr Lam said it was vital that more perishable products reached Chinese consumers in edible condition. He estimates that more than 25% of fruit and vegetables suffer spoilage because of poor temperature control and sanitation standards during transport, at wholesale markets and in shops.
Most cold store operators lease the space and stack products by hand. "Professional cold chain logistics is missing," he says. "There's no management; no track and trace."
A fragmented administrative structure, with six different ministries all involved in national phytosanitary regulation, and each province implementing different rules, made life "difficult" for food exporters to China, Mr Lam explained.
Cold chain logistics companies have to comply with almost 60 regulations and standards – six more are on the way this year – and standards are "constantly reviewed and updated," Mr Lam complained.
Logistics accounts for 16% of food costs in China, compared with less than 4% in developed countries. Mr Lam was confident a reduction in food waste would drive down these costs.
Swire Pacific aims to play its part, he said. The company has 35 facilities in the US and 17 in Australia, but currently only operates out of Guangzhou, Shanghai and Langfang in China. It is now developing many more sites across the country.
Next: fresh cherries are the unlikely star of China's online food revolution.