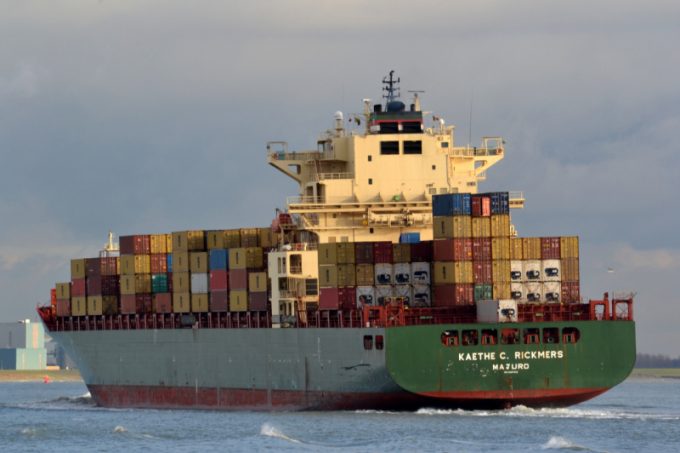 In just seven years, some $2.7bn has been wiped off the value of the seven publicly listed non-operating containership owners (NOOs), according to Alphaliner.
If the parlous state of the Noos needs further illustration, Alphaliner notes that investors would have seen 78% of their money lost during the period.
"A January 2014 investment of $100 in an equal weight portfolio of the seven companies would only be worth $22 today," said the analyst.
And "this was even after taking into account the cumulative dividends paid out over the past four years," it added.
The seven NOOs – Seaspan, Danaos, Global Ship Lease, Costamare, Diana Containerships, Box Ships and Rickmers Maritime Trust – are now effectively five, following the liquidation of Singapore-listed Rickmers this year, while Athens-based Box Ships sold its fleet of nine vessels last year, writing off $483.5m.
Rickmers had to write off around $790m on its fleet of 16 panamax vessels, acquired between 2007 and 2009 but which have largely been irrelevant since the expansion of the Panama Canal and widespread vessel cascading following the dawn of the ultra-large container vessel (ULCV) era.
And despite some signs of market improvement, the remaining five face enormous challenges, Alphaliner said.
"Despite a slightly improved charter market and better second-hand vessel prices this year, their share prices are down by an average of 34% since the beginning of 2017."
And in terms of losses due to vessel value impairment, Seaspan, by far the largest NOO, with 79 vessels on its books, has seen the greatest decline. Alphaliner estimates the "charter-free market value" of its fleet is $2.5bn less today than its carrying value at the start of the year.
It said: "Although the ships' market values would be higher after taking into account the above-market charter rates for some of its ships, Seaspan would still need to take a substantial impairment hit.
"The adjustment will be much larger than the $285m impairment charge that the non-operating owner recognised in 2016 for 16 smaller vessels," it added.
Seaspan is scheduled to report its nine-month results on 1 November.
Similar reappraisals of the book values of the GSL and Costamare fleets are also likely – GSL is facing an impairment loss of $202m and Costamare as much as $572m on its fleet of 15 box ships.
Costamare yesterday reported its nine-month results, which saw voyage revenue down from $385m in 2016 to $311m this year. Net profit declined 24% to $70m for the nine-month period.
But in the worst position is Diana Containerships, argues Alphaliner. The NOO has seen its share price decline 100% this year, despite four separate reverse stock splits designed to arrest that fall.
Its losses amounted to $196m between 2013 and 2016, and it is forecast to post a further loss of $80m this year.