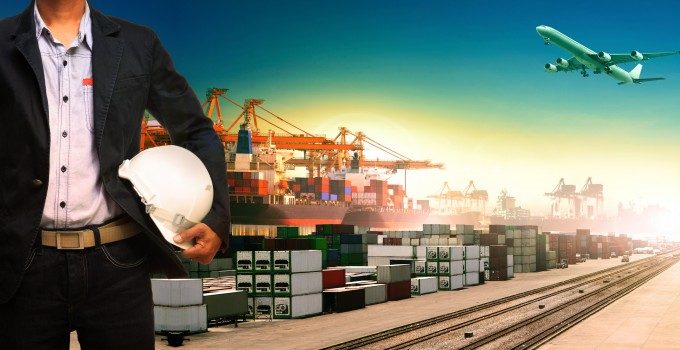 FedEx has announced disappointing results following a "challenging" third quarter.
As chairman and chief executive Fred Smith noted, the full-year plan had envisaged $6bn in revenue growth – but this was downgraded to $4.5bn, "mostly due to lower economic growth in international regions". 
Reported revenue for Q3 inched up $500m, year on year, to $17bn, while adjusted operating margins were flat at 5.8%. Adjusted net income fell from $1.02bn to $797m. 
Mr Smith added: "We're under–reported, I think, because of the government shutdown and the trade issues. This was a very, very tough operational winter and, in some cases, unprecedented." 
The company appeared to pin most of the blame on a difficult macroeconomic environment and the NotPetya cyber attack, which, while costly, was rather exaggerated by Mr Smith in the earnings call, who claimed it "brought the British health care system almost to a halt" (untrue, both because the NHS was hit by a different ransomware attack, and because that attack affected only about 10% of the organisation).  
Much of the focus of the earnings call was on the integration of TNT – which, despite upbeat executive comments, seems to be slow and only one-third complete.  
"One of my immediate priorities was TNT integration," said new chief operating officer Raj Subramaniam. 
"I'm pleased to share that we have made significant progress. The operational integration is complete in the US, Canada and the Middle East. We have 35% of our international stations integrated and our sales force will be substantially integrated by May 31." 
Rob Carter, chief information officer, explained: "I believe it's well-known that the systems at TNT suffered from underinvestment prior to the acquisition. Since then, however, we've made significant progress to modernise and eliminate legacy TNT applications.
"More than 600 TNT applications have been retired to date, and many hundreds more will be retired over the coming year. TNT's applications were, historically, very localised and bespoke." 
But, as Cathy Morrow Roberson, head of Logistics Trends & Insights, commented: "It looks like FedEx has bitten off more than it can chew with the TNT integration, IT investments, e-commerce-focused service offerings, network optimisation, global trade downturn and so on.  
"The company did warn the market when it acquired TNT that it would take about four years to integrate, but I guess it didn't factor-in potential environmental and economic changes, competition and market shifts." 
She added that taking its eye off the ball had given rivals a benefit.
"It appears to me the competition has taken advantage of FedEx's focus on integration and other internal matters and is upstaging it. It is, after all, a cut-throat environment." 
Mr Subramaniam, however, reiterated that FedEx did not see Amazon as a threat, despite what the media and investors might think about its "potential to disrupt the transportation industry". 
He said: "We have been clear that this is not a threat to our business because Amazon represents less than 1.3% of our total revenue, which is substantially lower than what our largest competitor carries, nor is Amazon a threat to our future growth."  
A statement to which Ms Roberson responds: "Excuse me, but they are." 
There was also talk of the voluntary buyout programme, which will cost between $450m to $575m, mostly in the fourth quarter, but which will drive "savings of $225m to $275m in FY20. Similar programmes are likely for employees in international regions," said CFO Alan Graf. 
FedEx Express international revenues declined year on year in the third quarter, while yields were under pressure due to lower weight per shipment in e-commerce and "service mix changes", said Mr Graf. 
"Express returns are what we have to work on the hardest…But we run pretty tight capacity right now, it's just a different mix than we had expected. So if you look at Express's yields in the quarter, they were down year over year. And so, the mix had a big impact … we are striving to hit the e-commerce demands at the same time as we're reducing our cost structures and we're getting there. We just aren't getting there as fast as we would like to." 
Ms Morrow Roberson noted: "The change in service level mix seemed to have taken FedEx by surprise.  
"Positive yield by package was only achieved by US Overnight Box and Envelope up 1% and 3% respectively YoY for the quarter," she pointed out. "US Deferred declined 6%, International Priority was down 4% and International Economy was down 6%. International Domestic, which is international intra-country operations, declined 3%.  
"This change in mix indicates to me that the problem is an internal one, versus an environmental one that the market witnessed when cross-border e-commerce burst onto the scene a few years ago. 
"A big question I have is, why didn't they catch this shift in mix and adjust sooner? It seems they could have done this via their IT systems and data analytics." 
There were some high points, said Mr Smith.
"We're very enthused about the FedEx SameDay Bot, developed with DEKA Research and Development. While we will have much more to say about this technology, we believe the economics of the FedEx Bot are compelling that regulatory approvals are highly likely over time, we will enter a substantial new market segment that is a logical extension of FedEx capabilities." 
Mr Subramaniam added: "FedEx intra-European economy parcel shipments transit time will improve on average by at least one business day on approximately 40% of the European lanes in [seven] countries where the service is implemented." The full 28-country roll out will be complete by June.  
Brie Carere, chief marketing and communications officer, said the most immediate commercial priorities in the US were "to focus on yield growth for FedEx Express and to grow into our six-day network for FedEx Ground", and added: "In Europe, we are leveraging the value proposition improvements coming to market and are aggressively focused on gaining share." 
Meanwhile, there is also a new team in place. Mr Subramaniam took David Bronczek's role following his abrupt resignation in February, a move not mentioned in the call.  Don Colleran has now risen to president and chief executive officer of FedEx Express and Jill Brannon is succeeding Mr Colleran as executive vice president and chief sales officer.  
But, as one veteran FedEx observer told The Loadstar, the real question – and one increasingly being asked in investor and executive circles – is when 74-year-old Mr Smith might decide to step aside. 
You can read the full results here. And you can read the earnings call transcript on Seeking Alpha, here.