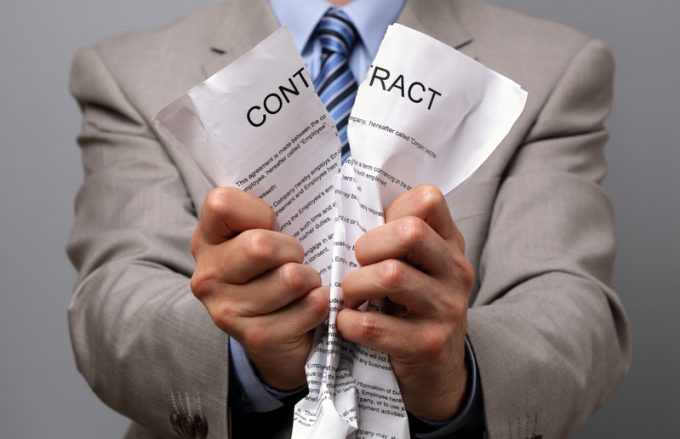 US truck brokers are leveraging technology to wean truckload shippers off the annual ritual of contract negotiations.
They argue that shippers lose time and money in negotiating, and subsequent administration of, contracts, only to find rates are often not honoured due to market instability.
Indeed, the freight brokerage arm of CH Robinson argued that shippers had not been served well by annual contracts. This year's gyrations caused by Covid-19 have sent many shippers "on a rollercoaster ride of traffic volumes and capacity fluctuations".
According to the latest forecast from the American Trucking Association, US freight volumes are set to slump 10.6% this year, and rebound only 4.9% in 2021. And through to 2026, the association predicts average annual growth of 3.2%.
However, the experience of the past years shows violent swings: 2018 was characterised by strong demand, followed by a slump in 2019 and the extreme swings of 2020.
CH Robinson is in the process of rolling out free technology that allows shippers to compare pricing in their traffic lanes with the rates in the brokerage's database.
'Procure IQ', developed by the company's tech incubator Robinson Labs, uses customer shipping requirements and data, including lane origins, destinations and volume estimates, and runs this information through the brokerage's database with input from 200,000 carriers and shippers to provide pricing, volume and service analysis for each lane.
This should, it claims, filter out lanes where shippers can achieve gains by taking them out of their RFQ (request for quotation).
CH Robinson describes it as "technology plus supply chain consulting".
The release of Procure IQ followed a study in June with 1,000 shippers showing 50% wanted tools in predictive analytics, reporting and dashboard development.
"We are disrupting a decades-old way the entire industry buys transport in order to drive better outcomes for shippers," said president and chief executive Bob Biesterfeld.
"People are looking for technology that gives them an improved way to purchase all kinds of things from airline tickets to car insurance. Why should buying freight transport be any different?"
Last month, digital brokerage Convoy unveiled its Guaranteed Primary service, designed to replace contract pricing and associated RFQs with guaranteed pricing by offering a fixed margin on rates that move with the market. Convoy claim its digital network enables it to generate better margins, which it can share with its clientele.
Meanwhile, CH Robinson is betting on technology to strengthen its position. In July it formed an alliance with Microsoft to combine its Navisphere technology platform with Microsoft Azure and Azure IoT, to enable real-time tracking with the ability to monitor ambient shipment conditions.
The $60bn US truck brokerage market is bound to experience more disruption through technology plays, and volatile conditions have intensified demand for predictive analytics to get a better handle on demand and pricing, and annual contract rates will remain under siege.