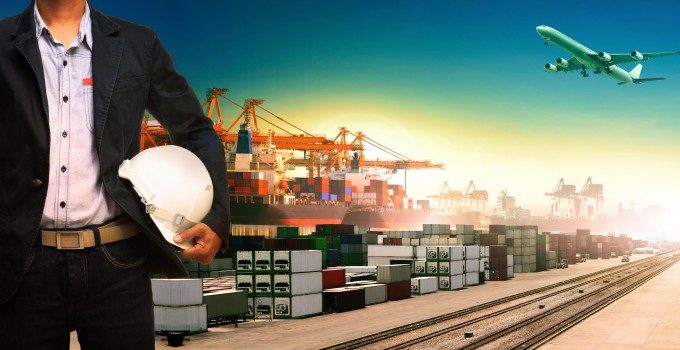 CH Robinson recorded double-digit growth in revenue and profitability, thanks to its buoyant road division driving over losses in other business areas.
Overall first-half profit hit $301.5m, up 29.3%, thanks to a 15.1% upturn in revenue, which reached $8.2bn.
Its North American Surface Transportation (Nast) unit saw revenue climb 19.4% year on year for the six months to June, hitting $5.5bn and generating profits of $353.8m.
And despite the strong performance, chief operating officer Robert Biesterfeld told investors he believed Nast had yet to reach its peak in terms of ebit margins.
"How we improve those margins is really under a constant state of evaluation and fine-tuning from the leadership of Nast," he said. "Really, I think our success in Nast is being driven not only by where work gets done, but also how work gets done."
Given the growth, it was surprising to see overall trucked volumes decline some 5% as the US – and the wider world – grapples with a driver shortage.
But CH Robinson said it hadn't seen a significant decline in capacity.
"We believe aging driver demographics and declining numbers of new drivers, combined with the impact of the enforcement of ELDs (electronic logging devices), will continue to constrain capacity," said John Wiehoff, CEO.
"Prior to ELDs, there was speculation that trucks might exit the market or not renew registration, and whether 2-5% of capacity would leave the marketplace as a result. But we haven't really seen any of that and we continue to have very healthy sign-up of new capacity."
Even so, Mr Wiehoff said, he expected capacity to remain tight in 2018 and the Fresh business unit reported shippers abandoning road transport for temperature-sensitive goods.
Fresh volumes sent by truck fell 14.5% and the division as a whole saw revenue drop 3% to $1.1bn, sending profits down 35.9% to $18m.
As a result, CH Robinson said, it would undertake a major cost-cutting programme for the unit, with a cull in headcount and service centre closures.
Mr Biesterfeld said: "Our produce business is working to forecast the delivered sale of a product to either retailer or a food service provider at a fixed price into the future. So when the cost of transportation rises beyond that forecast, both the profitability and demand can tend to be impacted."
Although not as severe as the drop reported in Fresh, Global Forwarding's numbers were also weak, with profits down 13.4% to $38m, despite a 17.4% hike in revenue to $1.1bn.
Part of this weakness was put down to the acquisition of Milgram & Co earlier in the year, which it said had negatively impacted divisional revenues.
However, investors pointed to the strength of second-quarter numbers (profitability up 7%) compared with those reported in the first half. And looking ahead, Mr Wiehoff said he was expecting the environment to stay largely the same, although he was monitoring the "tariff situation".
He added: "While the cost of tariffs is ultimately borne by the shipper, our business could be negatively impacted by any resulting slowdown in global trade or redesigning of global supply chains."