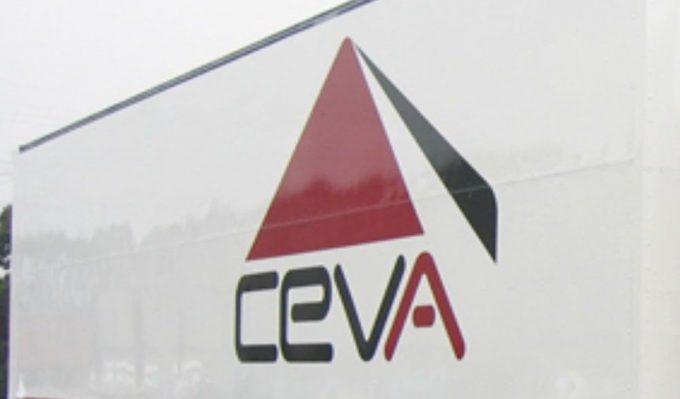 PRESS RELEASE
AUSTIN, Texas — March 21, 2023 – Overhaul, a software-based supply-chain visibility, risk, compliance, and insurance solution for the world's leading brands, has been selected by CEVA Logistics, a leading third-party logistics (3PL) provider, as its partner in improving and optimizing real-time cargo visibility and security for high-value goods.
As cargo volumes increase and the capacity crunch continues to strain the global supply chain it causes freight to sit, making it vulnerable to theft.
To help protect this freight, Overhaul's end-to-end solution will provide CEVA proactive, real-time risk alerts on every shipment. If the shipments move off course, the platform has the ability to lock down cargo for an added layer of security. An early lock down exit initiates an instant escalation to Overhaul's proprietary LE Connect network for recovery.
"The Global supply chain is continuously being tested, resulting in roadblocks and delays along each step of the journey," said Jim McDonald, VP of Security, North America, at CEVA Logistics. "Risk management is more critical now than ever. The real-time transparency and insight Overhaul provides is critical to further strengthening the integrity of our supply chain operations."
In the event an in-transit theft was to occur, Overhaul's Intelligence and Response team will help aid in the recovery of lost cargo. The Intelligence and Response team leverages LE Connect to send pertinent shipment details, location tracking, and more via a secure link to law enforcement, facilitating the successful retrieval of stolen goods.
"While cargo theft has always been a problem, it has intensified at an alarming rate within certain commodities on the heels of the pandemic as thieves capitalize on supply shortages and target high-value goods and other hot commodities," said Barry Conlon, CEO of Overhaul. "The monetary losses from theft, along with the danger to drivers and the impact on a 3PL provider's reputation if goods don't make it to the end destination, make strengthening supply chain vulnerabilities critical. As thieves grow increasingly sophisticated, 3PLs must employ a multi-layered approach to secure their cargo and ensure product integrity. This includes leveraging the latest technology to prevent and mitigate losses and we are proud to report that in such a short timeframe, our work with CEVA has already netted positive outcomes for their global customers."