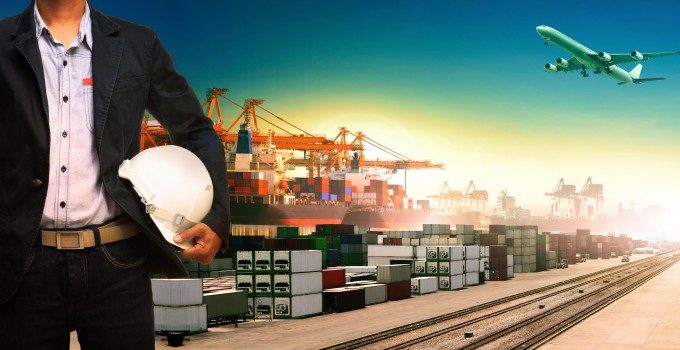 CEVA Logistics announced its first quarter results for 2013 this morning, and painted the many challenges still facing the company, with little sign of a turnaround from the fourth quarter of last year, or in the wake of its recently completed capital restructuring.
Revenues were down 6% year-on-year to €1.6bn, while adjusted earnings before interest, tax, depreciation and amortisation (EBITDA) more than halved, from €66m in the first quarter of 2012 to €31m in the first quarter of this year.
The company listed its primary ailments as: "Overall soft global logistics markets; the loss of airfreight volume as some businesses transitioned to ocean transport; the exposure to Eurozone markets; and underperforming contract logistics contracts."
While many of those factors will be familiar to other freight service providers, analysts expressed surprise that the contract logistics figures – which in 2012 accounted for 54% of overall revenues – should continue to show weakness given that it is considered a much more stable business than traditional freight forwarding activities.
However, chief executive Marvin Schlanger had previously commented that contracts in the sector were becoming more complex, and as a result required more resources to fulfill them. It is understood that one or two contract logistics deals in North and South America have "gone wrong" in recent times, and today the company confirmed that its results had been affected by "several contracts that were terminated as part of the cost reduction program that was launched during the last quarter of 2012".
Contract logistics revenues were down 5.9% as a result of these pressures, while January's €135m sale of the Pallecon bulk container business to Australian firm Brambles, which also owns the CHEP pallet leasing operation, also affected revenues.
Results from CEVA's competitors reveal the contract logistics sector to be in some sort of transition phase: DSV forecast at the beginning of the month that its Solutions division was expected to shrink by 1-2% in terms of revenues over the year, and although it had embarked on a series of measures to improve EBIT, "no immediate recovery is expected"; in contrast, last week Damco reported a 10% year-on-year volume increase in its Supply Chain Management division for the first quarter this year; and Panalpina reported a first quarter increase in gross profit of 13% over the first quarter of 2012 in its Logistics division.
Meanwhile, revenues in CEVA's freight management arm declined by 6.8%, which it said was "driven by softness in airfreight volumes as market conditions continued to be challenging [and] partly compensated by growth in ocean revenues".
Mr Schlanger said: "The weak economic conditions impacting the global logistics industry continued to weigh on customer sentiment during the first quarter, impacting both revenue and Adjusted EBITDA.
"This is disappointing; however, we have now taken significant and decisive action to strengthen the company's balance sheet through a major capital restructuring. We continue to focus our efforts on implementing the previously announced cost-reduction program."