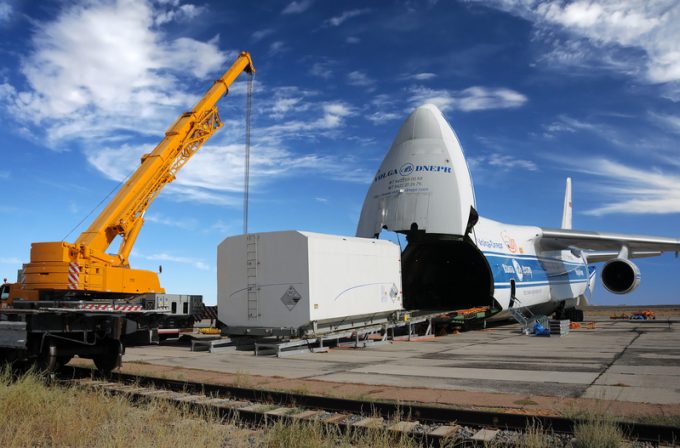 Volga-Dnepr is playing the long game when it comes to its precious AN-124s – and will no longer use them for anything other than outsize cargo or humanitarian aid.
The group, which owns 12, has been seriously shaken by the engine failure on one of its aircraft in Novosibirsk in November.
It immediately grounded its fleet to ensure thorough engine checks on all its aircraft, a process still underway. Six of the aircraft are now back in the air, "which is OK in the current market", said group chief commercial officer Konstantin Vekshin.
"I am pleased we are back in business. We had to miss all of December, but it was just something we had to do and swallow; we are not sorry about it. Our goal was to implement directives on the aircraft – and we now have, one by one."
But the carrier is wary of overworking the aircraft, the youngest of which is 17 years old and the oldest more than 30. While both Russia and Ukraine have separate plans for producing a new version, having ditched a joint project following political tension, there is no schedule yet for production.
As a result, Volga-Dnepr intends to use its fleet more sparingly.
"We have to make certain changes now on how we monitor the engines; we have to plan for extra time as a precaution. We would rather spend a little more time on the ground with additional inspections and checks," said Mr Vekshin, adding that the carrier is choosing to be "a little bit cautious".
"We are trying to define the future of those engines, so we will be a bit more conservative in terms of cargo types. The airplane is irreplaceable for things like satellites, anything that is big and ugly. We would rather use our 747s for other cargo, to lengthen the lifespan of the AN-124s.
"So we've made a decision that we will only fly project cargo, never general cargo. And aid and relief we will continue to support no matter what, or anything related to saving lives.
"I don't think we'll get any complaints, the market understands. It's a unique aircraft, and should fly unique cargo."
Mr Vekshin said the loss of revenue "was not important", given the "miracle" at Novosibirsk, which resulted in no deaths or injuries.
"That was the biggest thing. Financial losses? So be it."
He conceded that 2020, while very strong in air cargo, came with a lot of complications and costs.
"It is all relative," he said. "No one counted on Novosibirsk, which was a costly event, as was the subsequent month. And last year we had to invest, protect people on the front line, and the costs have affected the bottom line. Yes, it was a strong year, but there were headaches and costs to worry about, and expenses related to Covid."
But he said the year was a good one for the industry.
"It's good that air freight operations could support all the needs the world had, especially PPE out of China. Getting the crewmembers to the right place was challenging, there were bottlenecks.
"But it goes to show how important the operation of air cargo is. Everyone used to take it for granted, but 2020 demonstrated the real value of the industry for the global economy."