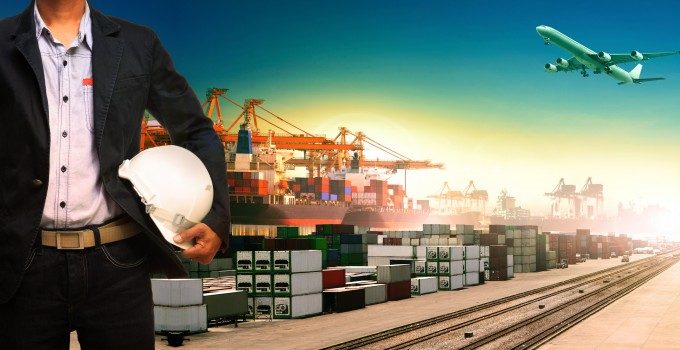 Cathay Pacific has issued a profit warning – in anticipation of a "substantial loss" for the first half of 2020 – of about HK$9.9bn (US$1.27bn).
The carrier says it includes impairment charges of HK$2.4bn related to 16 aircraft, which are "unlikely to re-enter meaningful economic service before the 2021 summer season, together with certain airline service subsidiaries assets".
The carrier has continued to operate a full freighter schedule as well as charter flights from its freighter operator Air Hong Kong. Cargo-only passenger flights dropped off in June, however.
"Despite a mild pick-up in general airfreight movements, our cargo tonnage fell by 5% month on month as demand for medical supplies waned, following a peak month in May," said chief customer and commercial officer Ronald Lam.
"The reduction of long-haul carriage from the Chinese mainland and Hong Kong made way for movements from South-east Asia and the Indian sub-continent as local lockdown measures eased.
"Meanwhile, the improvement in inbound Hong Kong loads and network support led to a higher load factor, which increased 11.7 percentage points year on year to 74.5%. Yields came down following the significant rise seen in May."
Cathay Pacific and Cathay Dragon carried 93,228 tonnes of cargo and mail last month, a decrease of 43.1% on June 2019. The month's revenue freight tonne km (RFTKs) fell 35.8% year on year.
In the first six months, tonnage fell 31.9% against a 31% drop in capacity and a 24.6% decrease in RFTKs, compared with the first-half of 2019.
Overall, the carrier noted that the future remained "decidedly unclear".
Mr lam said: "The landscape of international aviation remains incredibly uncertain with border restrictions and quarantine measures still in place across the globe.
"Although we have begun to see some initial developments, notably a slight increase in the number of transit passengers following the easing of transit restrictions through Hong Kong International Airport, we are still yet to see any significant signs of immediate improvement."
The carrier's shareholders have now agreed to the HK$39bn recapitalisation plan, and management is reviewing the future shape and size of the airline.
"While some markets are starting to relax border restrictions and quarantine requirements, we remain cautious and agile in our approach to resuming our passenger flight services," said Mr Lam.
"We have adjusted our overall capacity for July to approximately 7%, which remains subject to the potential further relaxation or tightening of government health measures
"We expect our airlines will operate up to 10% of the normal flight schedule in August and [we] will continue to assess the potential of increasing more flights and adding destinations for our customers in the coming months.
"The one certainty facing the global aviation industry is that the landscape will be significantly changed when international air travel recovers. The group is moving decisively to best position the business to be competitive and to secure its financial health over the long term in a new normal."