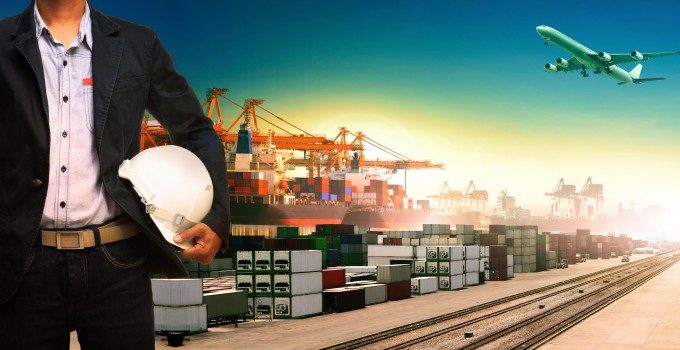 All is not well in the Volga Dnepr Group. Speculation that the Russian all-cargo airline group might invest in Cargolux has been undermined by its charter results for the first half of the year. In addition, Volga Dnepr, along with its 49% subsidiary Air Cargo Germany, is being sued by Associated Energy Group for breach of contract – which, according to the Russian media, involves some $300m-worth of fuel.
The aviation fuel services company filed a case  in the Texas Southern District Court on July 10.
Traditionally the most profitable part of Volga Dnepr's business, the AN-124 charter market has seen a dramatic decline this year, which the group has blamed on the global slump in air freight. The division's sales fell 6.5% in the first six months, while cargo turnover, measured in revenue tonne kilometres, fell 15.2% and volumes dropped by 17%. Sources reveal that another AN-124 operator, Maximus Air, has also seen a decline in demand for the aircraft.
One seasoned observer told The Loadstar: "I suspect that the wind-down in Afghanistan is affecting Volga Dnepr. When freight was going into Afghanistan, it was flown all the way because they were in a rush to get it there. But coming out, they only want to get it to the nearest port so they can save loads of money by moving it back by surface transport."
Of  Volga Dnepr Group's $1.6bn revenue in 2012, about half was brought in by the charter side, which also operates Il-76s. Last year the charter business grew 13% over 2011, subsidising other parts of the group, according to Russian media reports.
While international traffic may be stagnating, however, the domestic business appears to be holding up, and one source told The Loadstar that AirBridge Cargo (ABC), Volga-Dnepr's B747 freighter scheduled business, is expected to refocus on domestic routes.
The news follows a report in Cargo Forwarder which suggests that AirBridge Cargo is looking for office space in Luxembourg for its management team. That chimes with information from the Luxembourg government that four investors, from Russia, China and the US, have expressed interest in buying the state's 35% share in Cargolux.
The big question, however, is whether Volga-Dnepr has sufficient funding to take on Qatar Airways' former stake in the Luxembourg carrier. Alongside the challenges at the charter business, AirBridge Cargo is struggling with the competition and has parked two of its expensive new 747-8Fs.
"The fact that Europe is able to afford less Chinese exports must be reducing demand and that, inevitably, is having an impact," the source told The Loadstar. "ABC has been operating services to the US, but I understand that the round-the-world carriers have such good yields on the transpacific sectors that they have better economics, and can undercut the US-to-Europe flights of carriers like ABC, which are not enjoying great yields into the US."
Meanwhile, Volga Dnepr's doomed investment in Air Cargo Germany is expected to be resolved at the start of next month, according to the administrator of the grounded German airline – but a potential investor has pulled out of the negotiations,  a source at the Russian group told The Loadstar. Believed to be involved in automotive shipments, and looking at ACG with an eye to a service linking Germany, Michigan and Mexico City, the company would only have been allowed a 49% share in ACG, begging the question of where any European 51% share would come from. It is also thought that Volga Dnepr would be unhappy to have to compete with a renewed Air Cargo Germany, with its traffic rights to Moscow and the US, and therefore has been against any such investor.
ACG was grounded in April by the German civil aviation authority after running out of cash and, according to media reports, also defaulted on a €10m loan from the state of Rhineland-Palatinate, which owns some 82% of Frankfurt-Hahn airport. ACG has returned two of its aircraft to their owner, Martinair, and moved its other two to Frankfurt-Hahn. These are leased from Avion Aircraft Trading and thought to be for sale.
It seems unlikely that Volga Dnepr would have either the appetite or cash to invest in another all-cargo carrier. Cargolux could be one step too far in these difficult times.