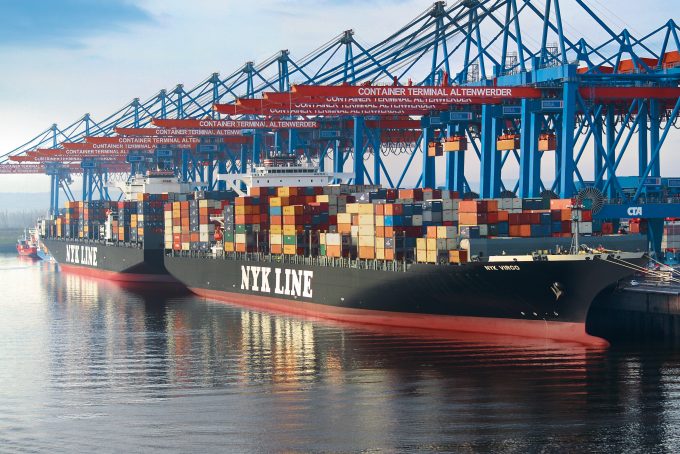 After a grim first quarter, there is some evidence that ocean carriers may at last be over the worst of the freight rate carnage on major trades.
This week, spot container rates staged a recovery from the record lows seen in previous weeks.
Today's Shanghai Containerised Freight Index (SCFI) is in positive territory on most routes from China, with especially good spot rate gains on the Mediterranean and South America.
For North Europe, the SCFI shows an increase of $92 on the week to $339 per teu, but for Mediterranean ports the jump was much greater, up $259 per teu, or 104%, to $507 per teu.
General rate increases (GRIs) for both routes are due today, ranging from $400-$850 per teu – although the majority of container lines have pitched their GRIs at between $400 and $500 per teu.
However, London-based container derivatives broker FIS said that that initial reports suggested the Asia-North Europe GRI "had eroded rapidly", which it said explained why just 34% of the planned GRI has been reflected in today's SCFI.
Temporally withdrawing capacity for pre-determined periods between Asia and North Europe continues to be the only weapon carriers can deploy to bring supply back into kilter with demand.
Over 100 voyages were culled last year by Asia-North Europe carriers and shippers can expect more of the same in 2016 if demand remains soft.
The latest announcement on blanked sailings came yesterday from the G6 alliance members which confirmed they would cancel the Loop 6 for a further eight weeks before resuming the service in early July.
According to one source, the G6 partners pulled back at the last minute from culling the loop altogether, on the basis of more encouraging feedback from Asia of this year's peak season prospects.
The reversal of spot rate decline on Asia-Europe, however small, is good news for carriers battling to tie shippers to annual contracts on sustainable rates.
Oslo-headquartered price benchmarking platform Xeneta is showing a marked decline in rates for long-term Asia-North Europe contracts fixed for three months or more, from $1,491 per 40ft in April 2015 to just $483 per 40ft today – a drop of 68% year-on-year.
Elsewhere, the South American component of the SCFI registered a spike of 52% taking spot rates to Santos back up to $674 per teu.
And after several weeks of decline, spot rates to the US west coast also picked up with the SCFI recording a gain on the week of 23% to $922 per 40ft.
Meanwhile, one UK-based volume shipper, who spreads his cargo between five different carriers, told The Loadstar this week that he was "comfortable" with paying another $250-$300 per teu of the April GRI given the parlous state of the liner industry.
The mounting prospect of carriers being pushed toward bankruptcy, which has dominated headlines in the past few weeks, seems to have aided the rate recovery to a certain extent.