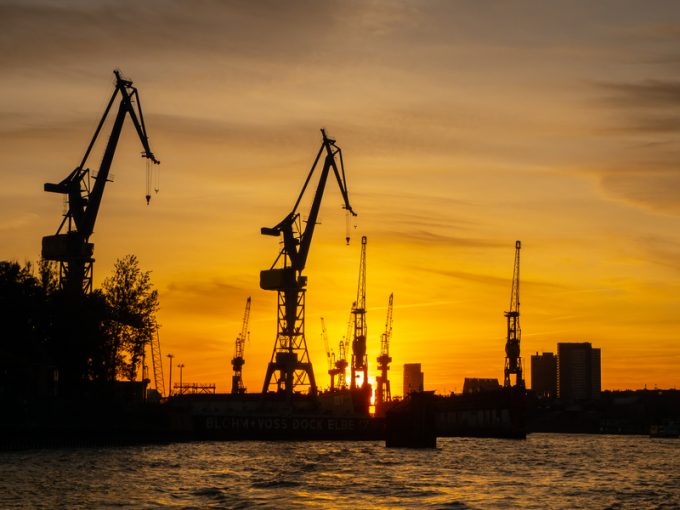 Ocean carriers plying the Asia-North Europe tradelane are taking measures to "stop the rot" by cancelling more sailings, according to Alphaliner.
Spot rates on the route have slumped to a 12-month low.
The North Europe component of the Shanghai Containerized Freight Index (SCFI) slid a further 2.7% last week to $640 per teu, and has fallen by 36% since early January.
Anecdotal reports to The Loadstar suggest carriers are beginning to panic and are discounting heavily to improve vessel utilisation.
One carrier source said this week there was no "immediate sign of light at the end of the tunnel" on demand, which should by now be picking up in the build-up to the peak season.
"The rate decline happens as capacity increases on the trade continue to outpace demand growth," said Alphaliner.
The consultant said the Ocean Alliance would blank four sailings to North Europe early next month, while THE Alliance will take out three during the same period, between weeks 17 to 19.
According to Alphaliner's calculations, the voided sailings will reduce trade capacity from 300,000 teu to 240,000 teu during the period, but added that these capacity management measures would "not be sufficient to mitigate the capacity increase on the trade".
This, it said, had been "triggered" by an extra, seventh loop by the Ocean Alliance this month and the upsizing of a THE Alliance string.
As proof of market concern, Alphaliner reports that HMM has backed out of upgrading its standalone AEX service, which was due to start phasing in 6,300-6,700 teu ships next month, adding up to 2,000 teu in extra slots a week.
The timing of this is perhaps unfortunate, given that HMM's new chief executive, Jae-hoon Bae, is due to visit Europe next week, with an agenda aimed at generating customer interest for the introduction of the restructured South Korean carrier's newbuild 23,000 ULCVs in around 12 months' time.
Notwithstanding the blank sailings by the Ocean and THE alliances and the cancelled upgrade by HMM, Alphaliner estimates that the average weekly headhaul Asia-North Europe capacity will still be 7% higher in May and June, than in the same months last year, while it expects demand to grow by only 2-3% year on year.
To date, 2M partners Maersk and MSC have not announced any blanked sailings, but have in the past taken more radical capacity management action by temporarily suspending a loop during soft demand periods.
This strategy however rather backfired last year, as rival carriers took commercial advantage of the uncertainty surrounding reactivation of the loop.
Nonetheless, Maersk and MSC may have more positive forward-booking prospects than their competitors in the other alliances, hence the former's decision to announce increased FAK rates on the tradelane for 1 May.