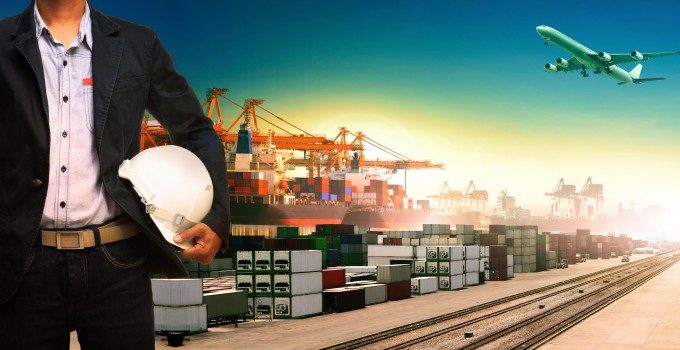 Rates. A word that can strike fear into the hearts of shippers and carriers. (And one that can spell opportunities for forwarders.) While the shipping lines are seeing rates rise after a hellish period earlier this year, the air cargo carriers aren't enjoying quite the same boost. Rates ex-China continue to be low – and there are concerns that this isn't going to substantially improve for carriers any time soon.
Part of the trouble is overcapacity. While several carriers, such as Cathay and AirFrance-KLM are trying to reduce their freighter activities, as reported last week, there are still 213 widebody freighters on order. And that's not even measuring the vast amounts of belly capacity coming in.
In fact, it's not really the freighters that are the issue. It's the passenger aircraft. There's a good article here about the "network effect", which shows how carriers such as Emirates have expanded their network with widebody aircraft, creating a product not dissimilar to the integrators. You no longer need to charter a freighter – the connectivity is so good now that you only need one of the very frequent passenger flights.
And herein lies the problem with rates.
"You can fly the bellies empty," says one industry source. "Or you can allow them to contribute to fixed cost. And the fact remains that a passenger carrier can charge 20% less than an all-cargo operator. That's true everywhere."
Of course, this problem may well spell doom for the all-cargo carriers. But it is also problematic for the passenger carriers – especially those who are keen to sell their belly space for what it is actually worth, not just what price they can get on the market. And, while excess capacity and low demand continues to characterise the market, there is certainly some dumping going on.
Unfortunately for many carriers, this has been exacerbated, in part, by a desire from many governments to devalue their currencies, or to keep them low.
"Countries once took great pride in having strong currencies," wrote economic journalist John Burton last month. "It was seen as a symbol of national vigor. That is no longer the case. Now many nations prefer to see their currencies decline as a means to boost economic growth. A weaker currency usually means bigger sales of their products overseas and more jobs at home."
He points to Korea as a case in point, which, by keeping its currency low, has helped boost the fortunes of Samsung and Hyundai. "Despite its public denials, the Korean central bank has frequently intervened in the foreign exchange markets to keep the value of the won low."
The Bank of Thailand, too, is said to be under political pressure to keep the baht low, and it is expected to be weaker on average this year than last. The Vietnamese dong is expected to devalue by 3% against the dollar this year. And many African nations, including Ethiopia and Kenya, have seen continued currency depreciations.
So how does this relate to air freight rates?
Well, for bellyhold operations, those carriers whose home markets have a weak currency need to apply little more than the surcharges in dollars to make a real contribution to fixed costs. A fuel surcharge of a $1 per kilo, a security surcharge of $0.15 per kilo – when the cost of the capacity is already accounted for by the passenger side of the business – is a valuable earner. The surcharges become worth a lot of money. It simply doesn't matter what the freight rates are.
Of course, for all-cargo carriers and those operating in markets with strong currencies, surcharges rarely cover the costs of fuel or security.
There are of course several other reasons for the continued low – and in many cases unsustainable – rates and The Loadstar will be exploring them in the coming weeks. Nonetheless, the wealth that can be gained through dollar-based surcharges is enough attraction for some carriers.