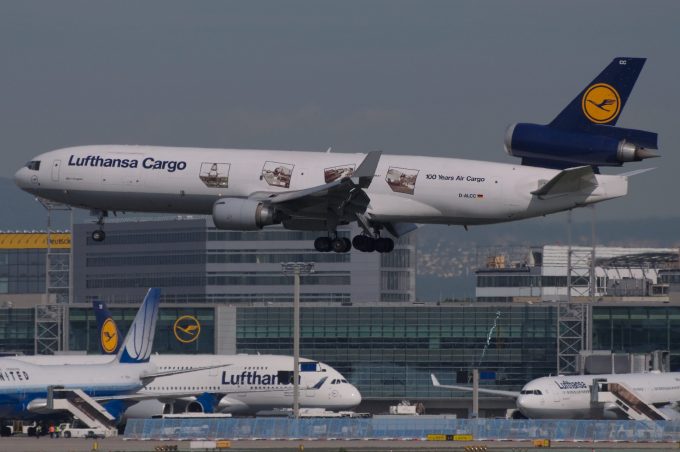 Unlike many of their international counterparts, Mexican airports have continued to process growing cargo volumes – and operators predict further expansion.
Throughput at Mexican airports climbed 5.2% in the first two months of this year, over the same period in 2022. Domestic volumes increased 1%, while international traffic rose 7.3%.
Notwithstanding its chronic congestion, Benito Juarez Airport, Mexico City's main gateway, has led the charge as domestic volumes rose 7.4% and international traffic surged 13.6%.
Interestingly, Felipe Angeles International, the designated future cargo gateway for the capital (international cargo operations are mandated to shift from Benito Juarez before 7 July) reported no cargo volume for the period.
"Growth in 2023 is not what we saw last year at this time, but we continue to grow," reported Carlos Duron, president of Mexpress, which operates bonded road feeder services between US and Mexican airfreight gateways.
"The first quarter ended positive and we project growth will continue for the rest of the year," he added.
A spokesperson for Lufthansa Cargo reported that the German carrier had also seen strong demand. She said: "We are performing on previous year levels, having a strong import and export demand. The pandemic has shown many manufacturers that they should not depend on one country, like China, so Mexico is attracting a lot of industries such as aerospace, pharma and automotive."
Mr Duron said part of the growth was from manufacturing capacity being established as companies look to near-shore production.
"We have projects that will start during this quarter; new business due to nearshoring and continuous re-shifting by forwarders using the US as a bridge to/from Mexico that fit our road feeder model," he said.
Directional flows are close to balance, with faster growth southbound at this point as manufacturers set up production capacity in Mexico, he reported.
Mexpress recently converted an ad hoc service to Puebla into a scheduled weekly operation and doubled frequency to Saltillo airport to twice a week.
In addition to its passenger flights, Lufthansa runs six weekly freighters to Mexico City.Four of these are routed over Guadalajara (GDL) on the eastbound leg, with the remaining two calling at Dallas/Fort Worth. Previously, Lufthansa had run three of its freighters through GDL.
The airline is planning to resume passenger flights between the Mexican capital and Munich in June, with three weekly frequencies.
As demand in many sectors remains sluggish, the growth in Mexico must look tempting to other airlines.