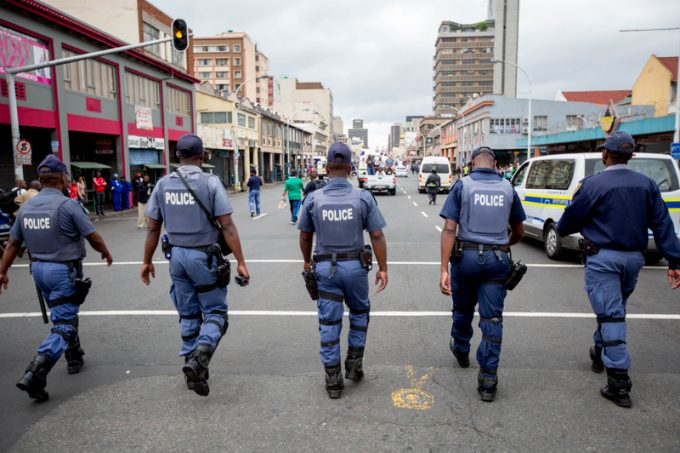 Container shipping lines serving the South African gateway of Durban have suspended detention and demurrage charges at the port after state-owned operator Transnet declared force majeure as a result of civil disturbance engulfing the region.
In a customer advisory today, Hapag-Lloyd, which operates six services into Durban, according to the eeSea liner database, said: "For the period of 12 July to until ports/terminal are functional, or 19 July, whichever is earlier, Hapag-Lloyd will not invoice detention charges.
"The unrest in South Africa continues to affect all of us, as well as businesses across the country. Our operations are impacted and some of our depots and terminals are either closed or operating with the minimum staff requirements."
Maersk has also advised customers it was suspending D&D invoicing until 19 July.
"The impact of the political unrest has resulted in some of our depots being shut down and terminals operating with skeleton staff. This represents a serious threat to our lives and livelihoods.
"We realise that some cargo owners will temporarily cease operations during this period resulting in the disruption of imports and exports," Maersk explained.
Both carriers, however, warned that Transnet may independently apply demurrage and port charges.
Japanese carrier ONE said container terminal operations at Cape Town and Port Elizabeth/Coega and East London were currently unaffected. However, Norwegian P&I insurer Gard warned that the disruption could spread.
"The situation is volatile, additional ports may also be affected and members and clients should seek updates from their local agents when voyage planning. Movements ashore while the action is ongoing should be minimised and special attention should be given to any planned crew change arrangements via South Africa," it said.
According to eeSea, Durban has 18 container services calling – nine link to Asia, three to Europe one to North America and the remainder are a mix of feeder and regional services.
Transet has also declared force majeure on the Natal Corridor (Natcor), the rail freight link that connects Durban with the Southern African hinterland.
It said: "The unrest and subsequent closure of roads has meant employees are not able to report for duty. All affected customers have been notified, and we continue to work on solutions to mitigate the current challenges to ensure that we are able to deliver goods into and out of the country."