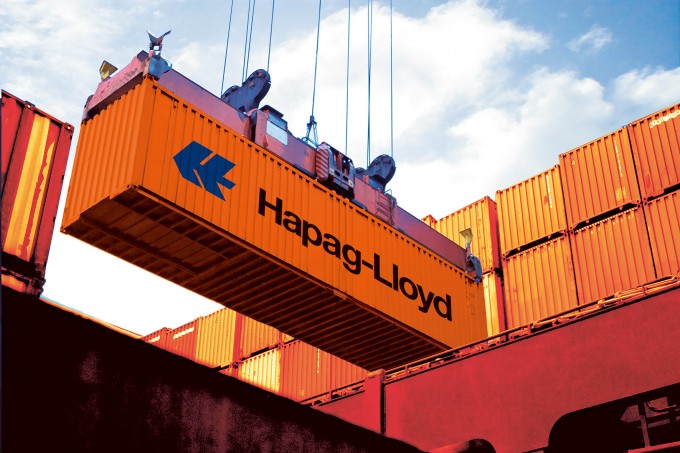 More ships are being held at departure ports in Asia for a week or more, as carriers wrestle with the recovery of their shattered schedules.
They have drawn a blank in their attempts to secure additional capacity to mitigate the impact of port congestion, and are warning shippers to expect more sailings to be delayed.
Hapag-Lloyd CEO Rolf Habben Jansen told customers today the carrier's fleet was "fully deployed and stretched beyond capacity".
He added: "Let me assure you that if we can find additional capacity we will secure it, but the charter ship market is, at the moment, basically sold out."
He said in the past Hapag-Lloyd had been able to react to port congestion by "adding recovery vessels to ensure that we continued to offer a weekly service", but given the dearth of open container tonnage on the charter market the carrier was adopting a strategy of delaying advertised sailings in an endeavour to recover schedules.
"This will result in some services not having a sailing for one to two weeks," he warned.
Hapag-Lloyd's THE Alliance co-loading partners will no doubt advise their customers accordingly. THEA partner ONE CEO Jeremy Nixon explained the capacity shortage in a presentation accompanying the Japanese carrier's highly impressive financial results on Friday.
"Since September, we have fully deployed all our available ships and equipment in the service," he said, adding that ONE had chartered extra vessels "where possible" to back up its fleet.
Increasingly known as 'sliding', the strategy of delaying advertised sailings has largely replaced blanked sailings around this month's Chinese New Year holiday.
Last week, 2M alliance partners Maersk and MSC advised that they would withhold the scheduled sailing of their Asia-Europe AE55/Griffin sweeper loop, planned for week 6.
"The vessel will slide by one week and bookings will be kept on the same vessel," said the 2M.
Notwithstanding the tonnage shortage, the unavailability of equipment to load Asian exports has exacerbated supply chain bottlenecks.
"The unexpected demand recovery and a decrease in container production has led to container availability to drop significantly," said Mr Habben Jansen.
"We implemented measures ahead of time by starting to stock up on additional containers as early as May last year," he said, noting that in 2020 the carrier had added some 300,000 teu to its container fleet and was continuing to add more boxes.
"But that currently gives only limited relief since boxes are turned significantly slower than normal," he added..
Mr Nixon confirmed that ONE was also addressing the equipment crisis, by arranging "extra empty dedicated sailings" to deficit areas and had also "procured additional empty containers".
"In the past nine months we have had around 3m teu repositioned from various long-haul regions back to the deficit locations," he said.
"Our equipment team has been restlessly striving to inject more containers to the fleet to safeguard ONE's supply," said Mr Nixon, adding that the carrier had 76% more containers on hire in the fourth quarter of the year, compared with the previous quarter.