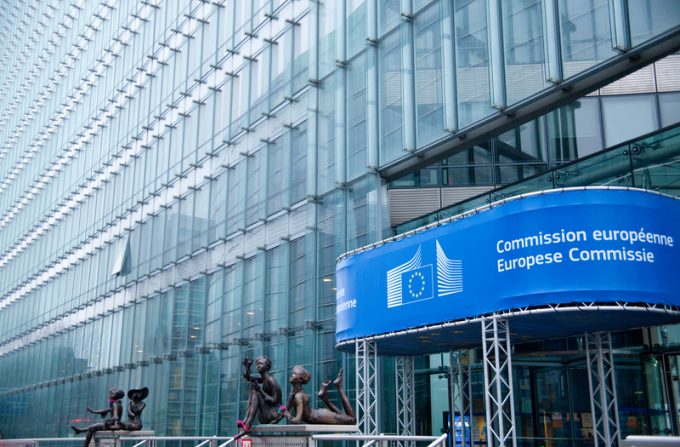 The European Commission's competition directorate has questioned whether the liner consortia block exemption regulation (BER) is the right tool to regulate the liner shipping industry in Europe.
Yesterday at the European Shippers' Council Maritime Day in Rotterdam, director general for competition Itai Rabinovici said the EC was considering amending and extending the BER.
"But we must also consider whether the block exemption is the right statuary instrument to achieve what the industry is calling for?" he said.
"We can amend it to suit the changes that have occurred in the industry, but we can only amend it in accord with the limits set out in the statuary instrument itself."
Presently, the EC's competition department is working on a technical paper, due out soon, that would address the options.
Shippers and carriers are split, many cargo owners and forwarders arguing that the BER is inefficient and should not be continued after its 2020 expiration date.
"Carriers believe the block exemption works well and should continue – they've specifically asked for another five-year extension; ports and shippers say 'no'," said Mr Rabinovici.
"Both options are still open, so we are assessing them at the moment but the mandate we have and the issue we can address is one of competition."
Even so, Mr Rabinovic said the paper would not make recommendations on whether or not to repeal the BER, noting this would be in the hands of the EC's commissioners. Instead, it would focus on how well the system was working and whether in its present state it was failing to meet its aims or not.
"And there is, of course, a third option open to us, which is that we extend and amend the legislation in its existing form," he continued.
"This is a possibility – the commission is not closed off to such an idea and is generally very, very open to implementing new ideas, if they can be shown to work."
According to reports, the secretary general of the Federation of European Private Port Operators, Lamia Kerdjoudj Belkaid, welcomed the proposal to amend the legislation.
"We are now between two options: repeal or modify. As we heard today, the EC is seriously considering the modification of the BER. As terminals, we are pleading for a substantive modification of the regulation," she told JOC.com.
"We cannot continue with the joint purchasing behaviour that is used by the [shipping] alliances whenever they buy terminal operations."
For Mr Rabinovic, the purpose of the forthcoming technical paper is to provide an objective, unbiased report on the current state of play. This, he said, required not only pulling objective data, but listening to those for and against the BER to make a thorough assessment.
"It is an investigation; you listen, you read, and then you try to make some sort of balanced argument," he continued.