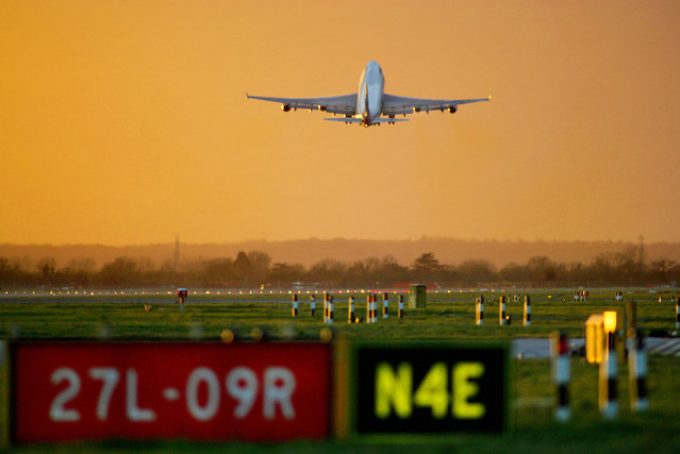 Cargo volumes at Heathrow increased 10.5%, to 1.25m tonnes, in the nine months to September, helping grow airport revenue by 3.2%.
Group revenue hit £2.1bn for the year to date, leading to pre-tax profits of £229m – a year-on-year increase of 13.4%.
The improving performance of cargo comes amid increasing recognition of its role at the airport, which said it was looking to boost volumes and, at the same time, reduce freight emissions.
Non-executive chairman Paul Deighton recently unveiled the London hub's 10-step sustainable freight plan aimed at reducing the environmental impact of cargo operations around the airport.
Mr Deighton said Heathrow was "dedicated to keeping the UK economy growing", but wanted to set an example on sustainability.
"The steps outlined allow us to keep building on our cargo strength and role as the UK's biggest port by value, while restricting the emissions and local impacts of freight vehicles," he continued.
"Through unwavering commitment, we are showing an expanded Heathrow is not a choice between the environment and economy – we can deliver benefits for both."
Among the steps proposed were installation of airfield charging points for on-airport electric vehicles, which would help create an ultra-low emission zone, the joint development with local authorities of a code of conduct for operators, to help ease pinch points and congestion, and a joint strategic freight plan for local roads.
Mr Deighton also highlighted plans for modernising the airport's cargo infrastructure to improve efficiency, while increasing capacity for more airside transhipment.
Furthermore, the airport has also responded to government announcements on the next steps for delivering its third runway. Heathrow expects this to double cargo capacity from the 2.75m freight movements made each year.
A spokesperson for the airport described the consultation, launched on Tuesday, as a "key milestone" in the development process.
"The forecasts show expanding Heathrow, the UK's only hub airport, is even more important than previously realised," said the spokesperson. "A third runway will ensure Britain's place in the world as an outward looking trading nation, and that is why the government has committed to a final vote on expansion in the first half of 2018."