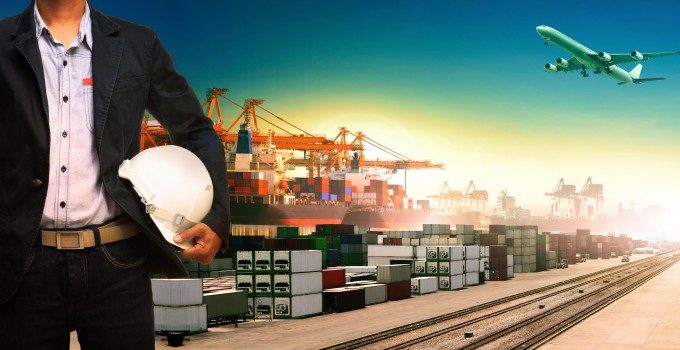 Swiss freight forwarder Kuehne + Nagel (K+N) has refocused its seafreight business on US imports to mitigate the impact of the slowdown in European imports from Asia.
This has improved profitably in the sector "substantially", it said.
In the first nine months of the year, the world's largest ocean freight forwarder "exploited growth opportunities in the US import business from Europe and Asia", and boosted its gross profit per teu by 4.4% on the same period of 2014, to Sfr364 per teu, returning an 11.7% increase in sea freight earnings before interest and tax (Ebit) to Sfr335m.
However, weak markets took their toll on the sea freight sector, with throughput over the three quarters declining 1.1%, year-on-year (31,000 teu). Altogether, it carrried 2.85m teu in the period.
Between January and September, K+N's operational (EBITDA) result improved by 4.6% on the year before to Sfr777m ($811m) and net earnings increased by 6.7% to Sfr512m from Sfr480m in the first nine months of 2014.
The profit improvement came despite revenue declining to Sfr12.4bn from Sfr13bn the year before, suggesting tighter cost management.
The company said the reduced turnover was mainly due to increased strength of the Swiss franc against the euro after the cap with the single currency was removed in January this year.
Meanwhile, in its air freight sector, K+N grew volumes by 5.1% in the period, compared with the first nine months of the previous year, in what it described as a "stagnating market".
Air freight Ebit grew by 11% to Sfr202m in the period. K+N put this trend-bucking performance down to an increased demand for specialist services in the automotive, pharma, aerospace and perishables segments.
K+N said its smallest business sector, overland (trucking), produced a "stable result". However, turnover was down 12.1%  due to the discontinuation of project business and lower rates from cheaper diesel prices it was obliged to pass on to its clients.
Its acquisition of US-based ReTrans in August would "strengthen K+N's market position as an integrated logistics provider in North America", it said.
The forwarder's fourth business sector, contract logistics, suffered from the "restructuring of selective projects in the UK" and the currency impact, although K+N claimed it had signed "numerous new contracts" during the period due to its ability to offer industries "scalable end-to-end solutions". EBIT here declined by 19.6% to Sfr86m.
K+N chief executive Detlef Trefzger said: "In the third quarter we further improved our results, especially in sea freight and air freight.
"The development in overland is solid and the optimisation of selective projects in contract logistics is proceeding as planned. Our strong focus on innovative logistics services and strict cost management enabled growth in profits in a demanding market environment.
"The performance in the first nine months confirms our market strategy and we see our group on the right track."