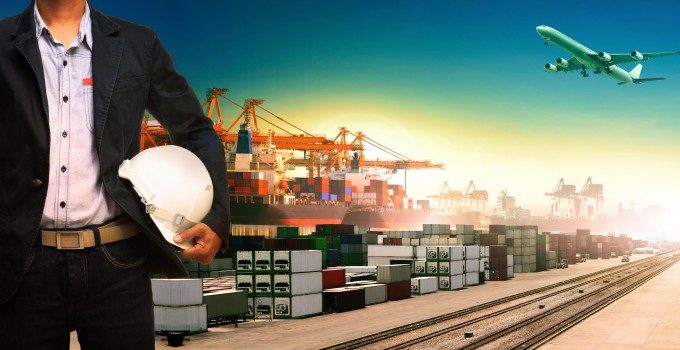 South Africa's major fruit exporters are considering plans to charter dedicated conventional reefer tonnage for next year's peak shipping season after a frustrating winter that saw operations at the major export gateway of Cape Town Container Terminal shut for prolonged periods.
Carriers and shippers alike rounded on South Africa's state-owned port operator Transnet for its investment in a fleet of rubber-tyred gantry (RTG) cranes which automatically cut out if wind speeds exceed 60km per hour.
During South Africa's summer the prevailing wind hitting the port is a south-easterly, which comes straight across the port's container terminal, often at speeds well above that level. This meant that the port was shut for 40 days in November and December alone, right in the middle of the peak shipping season for citrus fruit, leading to huge delays, according to Deon Joubert, general manager of operations for fruit producer Capespan.
"Frankly, 60km per hour is a breeze in Cape Town. A much more reasonable level would be 80-85km per hour," Mr Joubert (pictured above) told delegates at the Cool Logistics Africa conference in Cape Town today.
The country's fruit exporters principally use Mediterranean Shipping Co and the Southern Africa Europe Container Service (SAECS) jointly run by Maersk, Safmarine, MOL and Deutsche Afrika Linien. MOL's regional sales manager Iain McIntosh said that both services were hugely affected by the problem.
"We have a situation where the port has installed new quay cranes, which are very efficient, and backed them up with RTGs, which are not. I really hope that sense will prevail and the port will invest in some straddle carriers."
SAECS has had to add an eighth vessel to the service in order to speed up clearing the backlog of reefer exports, while Dole business unit manager for shipping and logistics, Andy Connell, called on lines to increase pressure on the port operator to invest in alternative handling technology.
However, Mr McIntosh responded: "We probably need to work with the fruit industry because speaking with one voice would have a greater effect."
There was no suggestion that the RTGs could actually operate in wind speeds above 60km. One fruit exporter recounted to The Loadstar how he was invited into the cab of one of the RTGs during high wind. He described it as terrifying.
However, in the shorter term, shippers are looking at switching volumes back to conventional reefer vessels as a move to mitigate against future supply chain risk. "There is a great possibility that several major shippers will collaborate on a shared conventional reefer service next winter," Mr Joubert said.
"The industry needs to put something together because we are in fierce competition with the rest of the world," he said, adding that container line services to the country had also provided shippers with massive advantages, in general. "They deliver fantastic opportunities, especially for smaller growers and buyers now looking to source directly."
Should the shippers go ahead with these plans – and if it is successful, one suggested that they might look to operate it year-round – some container carriers queried whether there would be enough available conventional reefer tonnage to be chartered, given the rapid decline in the global conventional fleet. Yntze Buitenwerf, general manager of Seatrade, the largest operator of conventional tonnage, said that the global fleet now stood at 230 vessels, with 74 scrapped in a six-month period last year.
However, one shipper told The Loadstar that they expected the right tonnage to be made available. "Companies such as Seatrade have a huge investment in South Africa. If we are serious about this, we will have access to the right ship."
The problems at Cape Town have been compounded by congestion at Durban, South Africa's other major box terminal. Shippers were also looking at Mozambique's port of Maputo as an alternative gateway, with trial reefer shipments having been carried out of it by Maersk and CMA CGM.