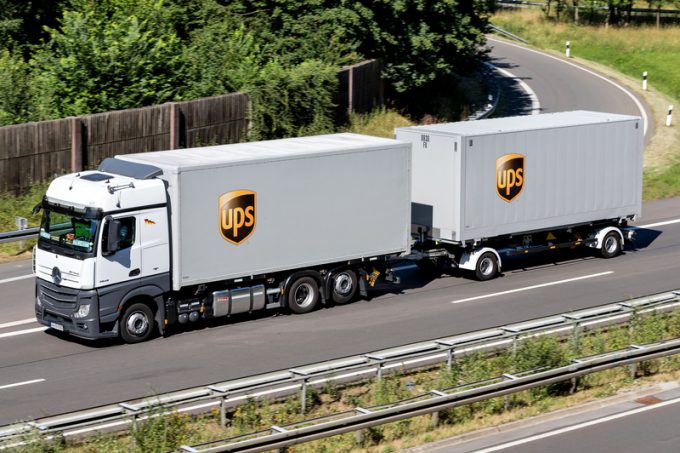 Giant US integrator UPS has agreed to sell its UPS Freight division to Canadian transport and logistics operator TFI International, for $800m.
The deal for the truckload and less-than-truckload (LTL) unit includes a clause under which UPS Freight will continue to use UPS's domestic package network to fulfil shipments for five years.
TFI said the LTL operations would be continue to "operate independently" as part of its newly formed TForce Freight division, while the truckload operations would be folded into its existing truckload division.
"We are pleased to announce this highly strategic transaction that will strengthen our service offerings to customers as well as our ongoing relationship with UPS," said Alain Bédard, chairman, president and CEO of TFI International.
"Our strategy of operating independent business units with a high degree of accountability is well-suited for building on UPS Freight's strengths and improving margins over time.
"We also look forward to offering expanded strategic network opportunities to UPS in Canada. This transaction is a 'win-win', allowing TFI to continue our strategic expansion across the US and aligning with UPS's 'Better not Bigger' strategic positioning," he added.
UPS Freight earned estimated revenues of around $3bn last year and was expected to break even, as UPS is facing a $500m impairment charge that will hit its non-adjusted profits.
UPS said the sale came after a group-wide strategic review to improve margins.
"We're excited about the future and the opportunities this creates for both UPS and UPS Freight," said UPS CEO Carol Tomé. "The agreement allows UPS to be even more laser-focused on the core parts of our business that drive the greatest value for our customers."
UPS Freight has around 14,500 staff, of which 80% are full-time, and operates a network of 197 distribution facilities and a fleet of 6,340 tractors and 23,400 trailers.