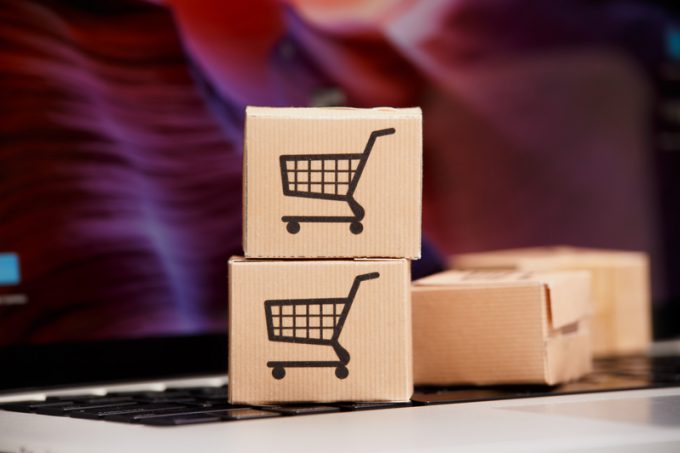 There is more to e-commerce logistics than fulfilment and returns, the industry is finding. 
Canada Worldwide, a wholesale courier firm that has focused heavily on e-commerce and offers online shipping services under the eShipper brand, is mining seams on the shopping map, the intermediate steps between providers.
Amazon is providing a number of interesting openings. The e-commerce giant has many restrictions and rules on how vendors on its site prepare their merchandise for delivery. 
A small Canadian start-up called Amazon Prep Canada spotted an opportunity in this space, offering to prepare goods in line with Amazon's requirements. Seeing a good fit, Canada Worldwide took it over. 
"They now operate from our facility," said Mo Datoo, director of strategy & planning. 
"We help people get on Amazon and transport product in the right way so the e-commerce owner can sell completely hands-off," he continued. 
Amazon is also paving the way for another new offering that Canada Worldwide has taken under its wing.
Imtiaz Kermali, vice-president of sales & business development, said the online giant was using a lot of crowd-sourced drivers, adding that the concept is gaining momentum, with the move to next-day delivery as the standard service for 'free shipping'. 
"Crowd sourcing is becoming more and more accepted in the market," he said. 
Canada Worldwide has partnered with a Canadian start-up that has developed route optimisation software for crowd–sourced drivers to offer the product in the Greater Toronto area; with a population of over 6.1m, it's the country's largest urban conurbation.
They are about to start beta testing with customers, Mr Kermali said. 
Amazon is also driving his company's expansion in more traditional ways. In order to be able to provide next-day deliveries, Canada Worldwide needs to ramp up its warehousing footprint beyond its current locations in Toronto and Vancouver. It is looking to add sites in Montreal and Calgary, Mr Datoo said. 
Canada Worldwide has been active in the public debate on e-commerce, which has brought it to the attention of other information providers and business incubators/accelerators. 
District Ventures, a business accelerator for companies in the consumer packaged goods arena, approached the logistics firm to run workshops and one-day sessions, which have led to a contract managing the day-to-day logistics and communication with the manufacturer for one client. 
"We are now being recognised as a partner of choice to scale your business," Mr Datoo said. 
Its activity in the public debate also brought the company in touch with Clearbanc, an investment vehicle launched in the past spring that offers funding to fledgling e-commerce businesses at a principal rate without composite interest. Clients of eShipper can obtain a short-term loan at 5% interest, Mr Kermali said. 
Canada Worldwide is unlikely to venture into the financing business itself, but it is bent on opening new doors as the e-commerce train evolves. It illustrates how many new opportunities lurk behind the rapid growth of e-commerce.