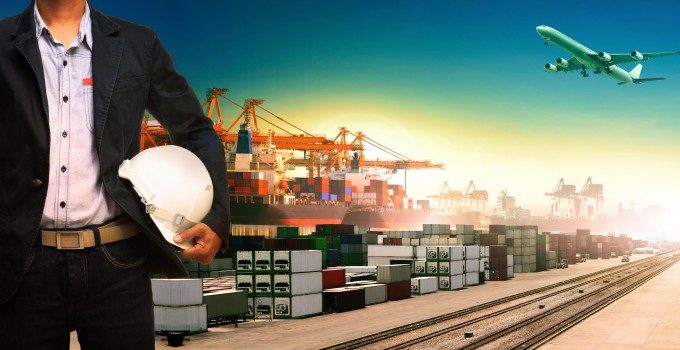 As long as due diligence doesn't uncover nasty surprises and the buyer is able to stump up the asking price, CMA CGM's purchase of NOL and its APL container arm would represent the largest acquisition in liner shipping history, in terms of capacity.
According to Alphaliner, APL's fleet of 541,000 teu pips the 460,000 teu operated by P&O Nedlloyd when it was acquired by Maersk in 2005 – although APL's global capacity share is currently 2.6% compared with the 5.5% of P&O Nedlloyd.
The hypothetical debate doing the rounds at the Intermodal show in Hamburg last week was how would CMA CGM integrate the Singapore-based carrier into its network? Unlike MSC, which has grown entirely organically, both CMA CGM and Maersk Line have expanded by a series of acquisitions as an adjunct to organic fleet development.
Alphaliner noted that the proposed purchase of APL would represent CMA CGM's 11th liner company purchase since 1996, when Jacques Saade-led CMA acquired France's state-owned CGM.
However, Alphaliner added that APL would "dwarf" CMA CGM's previous acquisitions, which added a combined capacity of only 134,000 teu. The largest of these was that of African specialist Delmas in 2005, which included the niche brand OT Africa Line.
Six years later, the OTAL brand disappeared and now, some 10 years later, The Loadstar understands the Delmas brand will shortly be phased out, consigning another 'household name' to shipping's history books.
CMA CGM's most recent purchase was North Europe-Iberia specialist OPDR, in July this year. It has "partnered" OPDR with its Portugal and Spain operator MacAndrews, acquired in 2002 through its purchase of the Andrew Weir Group.
Last week, the two carriers announced a joint service connecting Tilbury, Dunkirk and Rotterdam with Portugal and Spain, dubbed the POSS (Portugal & South Spain).
"I am very pleased that this first joint service of MacAndrews and OPDR has started and both are looking forward to deepening their collaboration," said Till Ole Barrelet, chief executive officer of OPDR, and recently named chief operational officer of MacAndrews.
The suggestion is that more joint services are likely and that, ultimately, there may be an operational merger of the two subsidiaries.
Meanwhile, APL's brand is inherently strong in the US and it is almost certain that CMA CGM would want to keep the iconic logo for the transpacific tradelanes, at least for a period. It is arguably less important for Asia-Europe, where the APL name could quickly disappear quite quickly.
However, CMA CGM will first need to raise new funds, and Alphaliner concludes that the company may have to more than double its existing net debt of $3.36bn for a full cash acquisition of NOL.
CMA CGM will also need additional funds to redeem Yidirim Group's $600m of bonds in the group. The Turkish investor has made clear it wants to sell its 20% stake in the French carrier and concentrate on port development
Alphaliner said: "CMA CGM's ability to fund a full cash acquisition of NOL is also in doubt. NOL has a current market capitalisation of $2.15bn as well as net debt of $2.62bn, for a total enterprise value of $4.77bn, before any acquisition price premium."