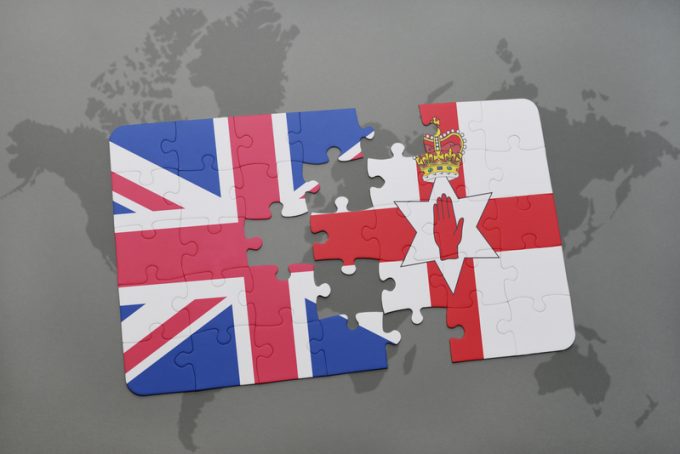 Suspending checks on animal and food items crossing the Irish Sea has exposed failings in the Northern Ireland Protocol, with calls for an urgent overhaul of the agreement.
The Northern Ireland parliament in Stormont announced on Tuesday that Brexit checks on animal and food products crossing from Great Britain into Northern Ireland had been suspended after an "upsurge in sinister and menacing behaviour in recent weeks".
Peter MacSwiney, forwarding industry representative and customs software provider, said: "Throughout the Brexit process, the controversy was always expected to be on north-south trades, but now it's east-west. The phrase 'hadn't considered that' sums it up perfectly, because neither did Boris Johnson [UK PM], nor was he interested."
"All he wanted, and what he got, was a workable political solution that took no account of business, and as a result we are now starting to see the effects of this."
Partner of London accountant Blick Rothenberg Alex Altman said that, while he believed much of the Brexit deal was "unworkable", the protocol was proving particularly vexatious.
"The challenges of introducing a new customs sea border between Great Britain and Northern Ireland have been discussed for many years," he said. "We've been calling for a phased implementation and the government could have avoided this car crash. It is concerning that the people of Northern Ireland still had to go through the chaos, and it is now time for a comprehensive review and overhaul of the NI protocol."
One forwarder told The Loadstar: "I know Irish agents, north and south, that are overwhelmed and simply given up shipping through the UK."
Groupage operators have been particularly hit by the new regulations, with sources noting that "if one [part of the load] gets snagged, the whole trailer does", and further concerns have been raised over how government expects the "chaos" to end, with further rules due to be phased in.
Mounting demands for changing the protocol were bolstered after cabinet minister Michael Gove admitted issues experienced across UK borders were more than "teething problems".
"These are significant issues bearing on the lives of people in Northern Ireland which need to be resolved," He told MPs on Tuesday. "We need to ensure grace periods are extended and that supermarkets and other traders can continue to supply consumers."
However, Irish foreign affairs minister Simon Coveney said this morning the agreement would not be changed, claiming existing flexibilities were "sufficient to resolve the issues".
Mr MacSwiney said one could only consider the protocol "workable" if people were prepared to accept certain realities: "tremendous bureaucracy in exchange for absolutely no benefit for the movement of goods between Great Britain and Northern Ireland".
He added: "It was clear two and a half years ago that the smart businesses were opening up in the republic of Ireland. Goods move freely between Europe and the republic and freely between the republic and Northern Ireland."