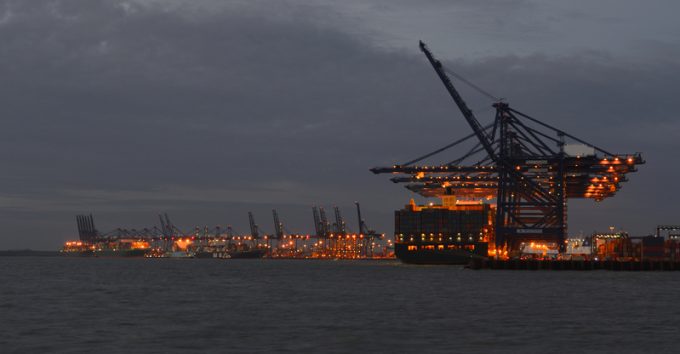 Following UK industry calls for a parliamentary inquiry into the port congestion currently strangling container supply chains, senior UK MPs have also called on the government to intervene.
The Loadstar reported last week that the British Retail Consortium (BRC) and Food and Drink Federation (FDF) had written to the chairs of the parliamentary select committees of transport and international trade.
That letter was followed by a hastily arranged meeting between the BRC and FDF with transport select committee chair Huw Merriman and his counterpart on the international trade select committee, Angus MacNeil, during which they detailed the problems major UK shippers were encountering in trying to clear their goods from UK ports.
Mr MacNeil and Mr Merriman subsequently wrote to transport secretary Grant Shapps and international trade development secretary Liz Truss suggesting that the scale and complexity of the issues meant that they could only be resolved with government intervention.
"There may indeed be solutions, but the problem is so big we both, as committee chairs, feel it needs government intervention to make sure all the moving parts are coordinating," the letter says.
"Both the FDF and BRC would also like the government to intervene to ensure all relevant stakeholders are co-ordinating to minimise this disruption.
"This we both feel is important to ensure goods are able to enter the UK without significant delay, and to maintain the international competitiveness and reputation of the UK in respect of trade and ports and global shipping and logistics.
"We were particularly surprised to hear that berthing is so rationed at Felixstowe that often not all UK containers can be unloaded during the berthing time and get taken to Zeebrugge.
"Perhaps somewhere there is capacity between Invergordon and Kent that could be used to alleviate Felixstowe congestion and easier onward road transport than Zeebrugge," the letter says.