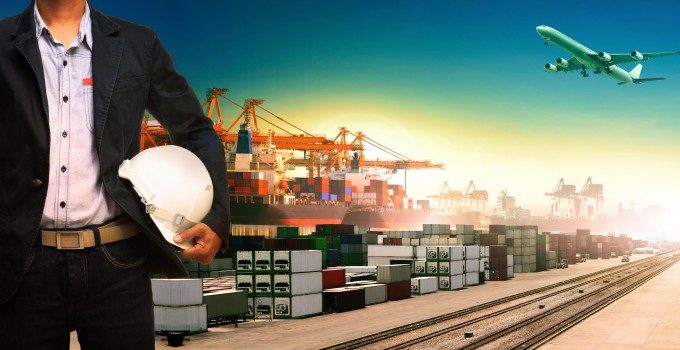 Despite being overtaken by Ningbo in the 2014 world's top container ports ranking, sliding down to sixth, South Korea's Busan is consolidating its position as the major hub for transhipment cargo in north-east Asia.
In a move designed to capture flourishing intra-Asia volumes, Busan Port Authority (BPA) plans to build 15 new berths and increase container capacity by 15m teu, with construction work commencing as and when required by the market. The new berths will include container, feeder and multipurpose terminals.
BPA will target new transhipment cargo from northern China, the west coast of Japan and from the north-south trunk route around Oceania, Africa and South America. Transhipment is already on the rise at Busan, accounting for more than 50% of the port's total 18.65m teu throughput for the first time last year.
Gilbert Bae, Maersk Line Korea's trade and marketing manager, told The Loadstar he expected Busan to succeed in its efforts to "remain the dominant hub for fast-growing northern Chinese ports, as it has a favourable location, allowing first port of call inbound and last outbound for transpacific routings".
Mr Bae added: "Investment is needed to manage growing international transhipment. Sluggish market conditions and slow economic recovery from the US and Europe brings less traded volume to and from South Korea, while double-digit growth in transhipment volumes is expected in the coming years."
Clearly, BPA is looking towards transhipment cargo as direct import-export volumes experience a slowdown. Indeed, statistics show that up to April 2015 containerised export and import cargo at Busan totalled 3,115,000 teu, a 4.1% increase from last year. At the same time, transhipment cargo increased by 10% to 3,352,000 teu.
Weak manufacturing output in Korea, combined with slow volume growth on the major east-west trades, means ports like Busan will increasingly look to capitalise on the more lucrative intra-Asia trades.
Mr Bae explained that the capacity utilisation rate at South Korean factories was in the low 70% range, a clear sign that growth has not gathered momentum across the economy as a whole.
"With South Korea's top manufactured items, such as chemicals, primary metals, computers and electronics, and machinery, demand for transport has been cut due to an increased inventory sales ratio which has led to weak exports and lower trade volumes.
"This again spoiled the volatile shipping market with a rate war. Carriers hunt cargo to fill up a vessel anyway and this 'chicken' game trend is remarkable, especially on the Asia-Europe trade where we have ever larger ships and mega-alliances," said Mr Bae.
These ever-larger ships and mega-alliances are one way for carriers to reduce slot costs whilst freight rates remain low. This, in turn, impacts port operations as volume 'surges' are experienced due to the concentration of cargo brought about by bigger ships and alliances.
Busan, in this respect, is no different from its regional and global counterparts – investments must be made to keep up with vessel sizes in this new-normal for terminal operations.
"To improve terminal productivity and recover the financial profit, ports and terminals in Korea are investing in infrastructure and facilities.
"They are expanding the yard and building a new mega-terminal to support ships of 22,000-24,000 teu in coming years with fast and smooth cargo handling," Mr Bae added.