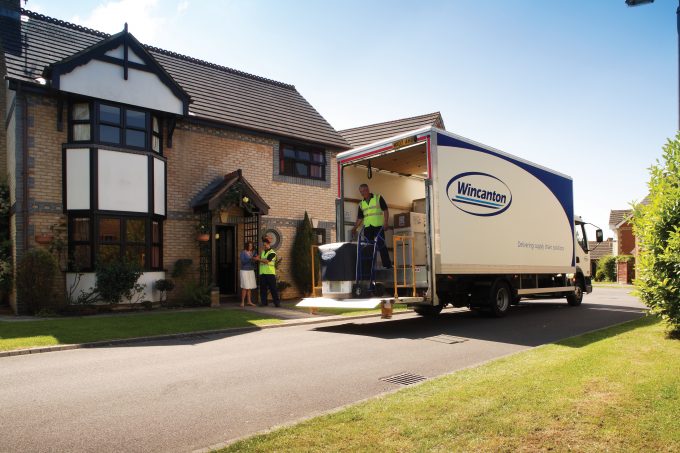 UK haulage and logistics firm Wincanton today reported a 5.9% EBITDA increase for the first six months of the year.
This was despite a 3.6% reduction in revenue following the cessation of its records management business and its exit from "the onerous Pullman home shopping contracts".
Net profit grew 55.8% to £16.4m, compared with £10.4m in the first six months of 2015, as it also benefited from lower financing charges due to reduced debt levels, as well as lower amortisation charges.
The company said that despite the uncertainty caused by the Brexit vote, the fundamentals for its business remained strong for the remainder of the year.
"The structural drivers for our services remain strong and the group is well positioned to manage any uncertainty that arises as the United Kingdom works through its exit from the EU," it said.
"Additionally, the group now has the financial certainty and capability to support limited scale investments to both protect and grow the business for the longer term."
In an interview with The Loadstar, chief executive Adrian Colman said Brexit, in combination with the falling value of sterling, opened up new opportunities for Wincanton.
"There is a potential challenge for our customers, due to a large increase in the cost of selling, which is, among other things, due to currency movements, and this is a good opportunity for Wincanton to help reduce our clients' costs," he said.
Wincanton rid itself of its records management business last December and reorganised into two primary units: Retail & Consumer, comprising general merchandise, grocery and consumer products; and Industrial & Transport, with transport services, construction and some others.
Mr Colman was particularly bullish about prospects for the construction sector and, during the period, the group began acquiring another 70 ready-mix vehicles, following an eight-year contract with Hanson UK and the government's commitment to build a million homes by 2020.
"We have to keep building more houses," he told The Loadstar.
Its Transport & Construction arm reported a 9.2% decrease in revenue to £242.2m, primarily due to "the cessation of the closed book Pullman home shopping contracts in the second half of last year, together with volume pressures in container transport operations and the insourcing of a construction logistics contract".
But ending the Pullman business did help profitability for the division: £14.3m in H1 this year compared with £10.4m in the first half of last year.
Retail & Consumer saw revenue increase by 4.8% to reach £319.6m, and posted an underlying operating profit of £11.8m, mostly driven by strong volume growth in the home and DIY retail sector.
The period saw Wincanton renew contracts with Co-op, for food distribution services, and Sainsbury's, to provide warehousing and distribution services.
New business wins included a four-year warehousing and storage contract with ambient grocery product company LDH and a five-year contract with Majestic Wine to establish and operate an e-commerce national fulfilment centre, including storage, pick, pack and despatch for the retailer's "click and collect" and home delivery services.
And following a period of substantial retrenchment, in which Wincanton appeared to have given up on expanding beyond its home market, Mr Colman said that international growth "was not completely off the radar", and Wincanton would continue "to support our clients" there.
He singled out the construction and defence sectors as attractive, and added that with BAE Systems as a customer, for instance, Wincanton would "support its plan to grow internationally".
Analysts at Numis applauded recent management strategy and said: "Management continues to demonstrate strong contract portfolio management ,and we believe there is significant scope to benefit from the logistical challenges faced by its customers in the e-commerce market."