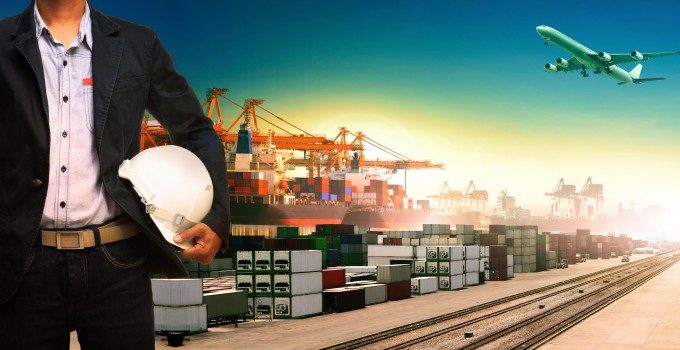 Seaspan has reported its highest vessel utilisation rate since 2011.
The non-operating containership owner announced its latest quarterly results today.
Chief executive Bing Chen explained: "Our focus on operational excellence, together with Customer Partnership as the preferred solution provider of our customers, has resulted in our highest quarterly utilisation rate for our 112 vessels fleet since 2011 – 99.6%.
"We continue to strengthen our customer-centric approach, which this quarter generated an attractive vessel acquisition to facilitate the growth needs of one of our customers, in addition to a tailored charter solution for another.
"We see growing opportunities to broaden and deepen our customer partnerships as our sector stabilises into a new normal marked by consolidation, and we expect our momentum to continue throughout the remainder of the year," he added.
But revenue during the latest three-month period decreased by 4.2%, to $282.7m, although it increased by 5.3% to $843.5m for the nine-month period ending 30 September.
"The decrease in revenue for the three months was primarily due to changes in the daily charter hire rates of seven time-charters modified in the first quarter of 2019, offset by higher operating days," said the company.
"The increase in revenue for the nine months was primarily due to the contribution of additional operating days from the acquisition of vessels from the GCI transaction and 2018 vessel deliveries," it added.
The period also saw Seaspan acquire a new 9,600 teu vessel, which is due to enter a three-year time charter with Japanese carrier ONE next April.
Despite the relatively flat interim result, Loadstar Premium editor Alessandro Pasetti pointed to the turnaround in its unadjusted operating cash flow – which increased over the nine-month period from $355m to $645m – and the reduction in debt, which was down some $900m to $3.4bn. He said this showed that "management was doing a pretty good job".
Seaspan's current fleet of 112 containerships has a total capacity of over 900,000 teu, an average age of approximately seven years and an average remaining lease period of approximately four years.