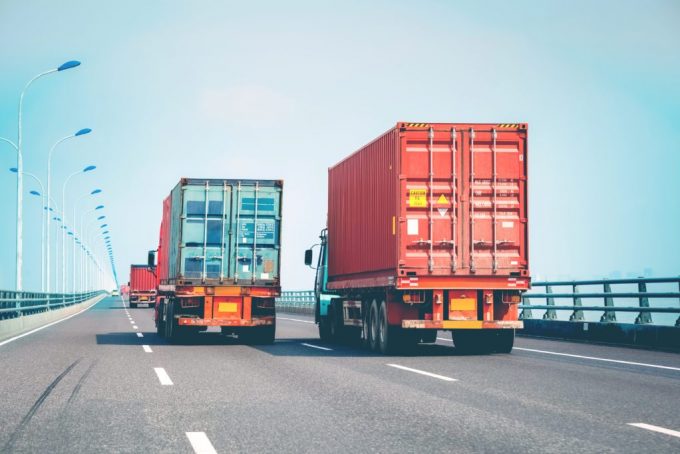 Independent hauliers believe mounting calls for the UK government to provide temporary permits for EU drivers is like putting a "sticking plaster on a gunshot wound".
Accepted figures put the country's driver shortage at around 100,000, with some suggesting the number is "much higher" .
The British Ports Association (BPA) has become the latest industry body to call on government to review its post-Brexit immigration policy, which forced 30,000 EU drivers out of the country.
And after supermarkets warned shelves could run empty, reports this morning said the government was considering moving up a review of the 'Shortage of Occupation' list, scheduled for next year, to get EU drivers back in to tackle the problem, with rates having quadrupled.
High street stalwarts McDonald's and Nando's have joined a list of those affected by shortages, with polling suggesting just 21% of the public opposed a relaxation of rules for EU drivers.
And one supermarket boss told the Press Association: "Paying drivers more isn't the solution, as it is resulting in them making choices about the level of working hours and balancing reduced hours alongside weekend working. To ease the pressure, we need the government to quickly allow us to access the EU labour market."
However, such suggestions have received strong industry-wide opposition, with claims that it is this mentality that drove drivers out of the sector.
One owner-operator told The Loadstar: "EU driver permits are like a sticking plaster on a gunshot wound – what is needed is to address the root structural issues.
"That means treating drivers like human beings, rather than a commodity in a pool; it means big operators not being cheap and it means supermarket distribution centre operators not prohibiting rights, like access to their toilets.
"Many of the EU drivers who went home have settled status here, so claiming Brexit is the issue is a nonsense, it is underlying structural problems that left drivers hating the work."
Noting that the driver shortage crisis predated "even the notion of Brexit" by more than a decade, drivers said suggesting Brexit was the cause was 'rubbished' by  drivers they knew who had left the industry over the past 10 years because of poor pay and poor treatment.
CEO of UK Major Ports Group Tim Morris said short-term measures, like a temporary visa scheme, had a role to play, but agreed a longer-term fix was essential.
"Driver shortages are a major concern for both ports and shipping lines, trade flows continue to be strong and the hot market for HGV drivers inevitably impacts both supply chain timing and costs," he told The Loadstar.
"There are underlying structural conditions that need to be addressed on both supply and demand sides as the UK is forced to shift from over-reliance on low-cost imported labour."
Road Haulage Association MD Rod McKenzie told Channel 4 News the country could expect outages to not only continue, but get worse, until government took action to bring the crisis to an end.
While many of the larger haulage firms and large retailers have been reluctant to accept responsibility for their part in the industry's erosion, one did break ranks, agreeing drivers had been poorly treated.
"Drivers were made a commodity, and they know that they were commoditised, and part of that was probably justified by us because we knew there was a lot of available capacity," he said. "And while there's not a single fix to driver shortages, on the financial side reviewing driver pay is one thing we can do."
One independent haulier, however, warned that, were rates to stay as high as they presently are, the "age-old" claim that being a driver does not pay would no longer hold any weight.
But he agreed long-term fixes were needed, and from a haulier perspective, he said, they include "fixing" the insurance issue which prevented them hiring new drivers without being penalised through high premiums.