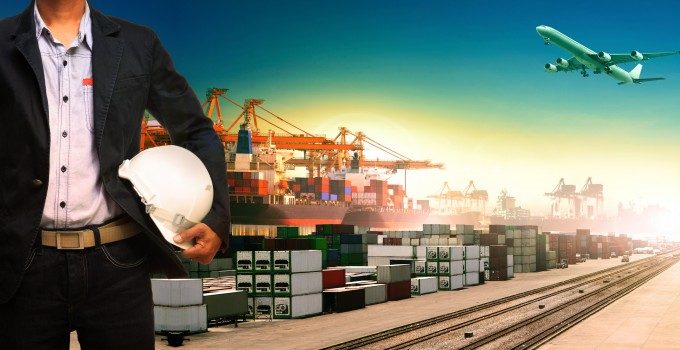 While much of the customer returns debate has focused on the areas of retail, like the fashion and apparel sectors where high volume returns are the norm, the issue is also causing considerable headaches at retailers, which need to contract-out home delivery operations on big ticket purchases.
Tony Waddy, omnichannel fulfilment network manager at B&Q, told delegates at last week's Customer Returns summit in London that products at the UK's largest home improvement retailer, which range from a single screw up to entire kitchens, had very different returns requirements.
"What we find is, if we pushing out next-day items that are typically small, such as screws, those tend to stay with the customers. Larger, more complex items have a higher rate of returns.
Mr Waddy said that the overall rate of return across the company's business was 3.5%, although the majority of this took place with customers bringing products back to stores.
"Our returns rate is not high when we look at the apparel and fashion retailers, but our home delivery routes see twice as many returns as we would get through stores –there's definite correlation between omnichannel home delivery and returns."
In addition, the size of its larger home delivery consignments meant B&Q to had to contract trucking deliveries out to hauliers, although the amount of outsourcing was constantly under review he said.
One of the principal reasons for this was that, in contrast to apparel retailers, which have accepted that returns is part of their offering to consumers, B&Q tries to limit the volumes of returns, which means it need to get home deliveries and installations right first time.
"Are third-party carriers capable of acting as an extension to your businesses? The reality is that they are not, and never will be. It is at best a transactional relationship, and the more you want to pay for that relationship gives you different elements of benefit, in terms of predictability of getting the right product to the customer at the right time, and with a precision that means it's not going to end up being recycled through the supply chain.
"And it also comes down to the value of the product in terms of net profitability – the more value you have in the product, the more profit you extract from it and the more you can spend on your supply chain," he said
"We are a volume retailer; we operate on low margins and we have got big ugly stuff that is difficult to get through the supply chain. So we are very price-sensitive on our logistics costs and, as a consequence, you end up with a high level of returns because of the way our carriers then handle that product within the supply chain."
Mr Waddy argued that for companies such as B&Q, another factor was brand perception, with delivery drivers often seen as brand representatives by consumers who ordered their goods online.
"With much of home delivery nowadays – certainly in my experience as a consumer – people shop for small items and are never there to receive them. Personally, I divert them to a CollectPlus location or Post Office.
"On the other hand, a kitchen with a 3.6-metre worktop or a garden building can't be left unattended safely – and even if you could, the likelihood of your customer being able to move them safely when he or she comes home is slim. So just dropping these off on doorsteps doesn't generate a good customer experience," he said.
"From a carrier point of view, we tend to get a lot of returns through that channel, and therefore there's a decision for us to make about whether we use our carrier channels or spend a bit more to try and give customers a more of dedicated service," he said, advising delegatesto choose their carrier partners wisely.
"If you have the volume and you have the margin and product, do it yourself to protect your brand and do it well," he said.
"If you do have to use a carrier, make sure you weigh up the pros and cos of which partner you use to improve your first-time [no-returns] success rate," Mr Waddy added.
B&Q runs its own fleet of trucks as well as outsourcing to carriers such Norbert Dentressangle and parcel operator DX.