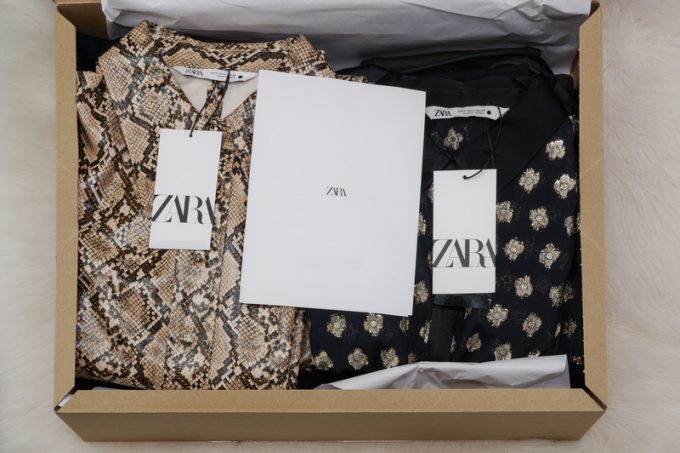 Inditex, a pioneer in fast fashion and the strategic use of airfreight, may be in the vanguard of a new trend. The company behind the Zara brand is moving away from free returns, one of the central mantras of the ecommerce era.
Since last month Zara has charged consumers €2.95 if they send purchases back. In the UK the levy is £1.75, which the retailer deducts from the refund.
Zara is not alone. Uniqlo, another fashion chain, charges consumers who return online purchases €1.95.
Like free delivery, free returns have been a central plank in ecommerce. In a survey last year consumers cited free returns and free shipping as two important considerations in their choice of online merchants. Retailers have either swallowed the cost or hidden it in elevated product pricing rather than be perceived to charge for returns.
This has been particularly prominent in fashion goods, where vendors encouraged shoppers with their free returns policy to order the same item in different sizes or colours to choose at home and send back the unwanted ones. If the likes of Zara and Uniqlo are prepared to end free returns, chances are that online vendors of other goods are also reconsidering their returns policy.
The German federation of ecommerce and mail order merchants sees a trend there. It has predicted that free returns are on the way out, stating that the high transport and packaging costs are forcing sellers to pass them on to consumers more than before.
"It's got to the point where retailers can't cover these costs any more. They've reached a point where they have no choice but to start charging for returns," commented Cathy Morrow Roberson, founder and head analyst of Logistics Trends & Insights.
The charges levied by Zara and Uniqlo are a small fraction of their actual costs, but they mark a departure, she said. "They may be tiptoeing into this," she added.
According to a recent survey by Pitney Bowes, for US online retailers, on average, returns costs amount to 21% of the order value.
And those costs keep heading upwards. Last year Amazon's logistics spend reached almost $152bn – nearly a third of net sales. In 2020 the company's logistics spend was $119bn.
A survey conducted by the US National Retail Federation shows that last year $761bn-worth of merchandise was returned. Of the merchandise sold during the holiday season, 16.6% was returned, which marked a 56% increase over 2020. The average rate of returns of online purchases was nearly 21% last year, up from 18% in 2020.
The recent sharp escalation of costs has made it impossible for merchants to mask the higher logistics costs with another increase in the sticker price of their products, Ms Roberson observed.
"Retailers have increased prices over the past couple of years already. They can't hide the higher returns costs with another price increase," she said.
As before, Zara does not charge a fee if customers return a purchase to a store. This saves the retailer a sizable chunk of the cost and may lead to impulse purchases when the customer is on the premises.
However, consumers are not particularly keen on returning goods to stores. A survey by eMarketer found that for 37% of respondents mail was the preferred choice, and 20% favoured alternative drop-off locations.
As with the selling process, the omnichannel concept is increasingly important for returns as well, Ms Roberson noted.
"Omnichannel – that's the hotspot. That's why Amazon and consumer brands that sell direct are interested in stores, she said.
In terms of the actual flows of returns and processes at the logistics providers, the about-face in charges makes no difference; nothing has changed, she noted.
Only a fraction of goods is shipped back to merchants' warehouses. Amazon has long taken steps to reduce actual return moves. Consumers have been asked to keep unwanted items of limited value even though they received replacement articles.
Still, the environmental footprint of returns is massive. According to Optoro, a returns solution provider, returns in the US produce 16m tonnes of carbon emissions, and up to 5.8bn pounds of landfill. One pundit observed that the most expedient way to deal with returns is the rubbish dump.
Amazon has stated that it does not direct unwanted products to landfill. It has opened programmes for rejected goods to be donated to charity stores or to third-party liquidators. This still involves logistics costs, albeit not on the scale of a return to the merchant.
Ms Roberson remarked that charging for returns is but part of a changing landscape in ecommerce. Pricing strategies are also changing on the last mile, she noted. Increasingly consumers who want rapid delivery are asked to pay, while standard delivery remains nominally free of charge.