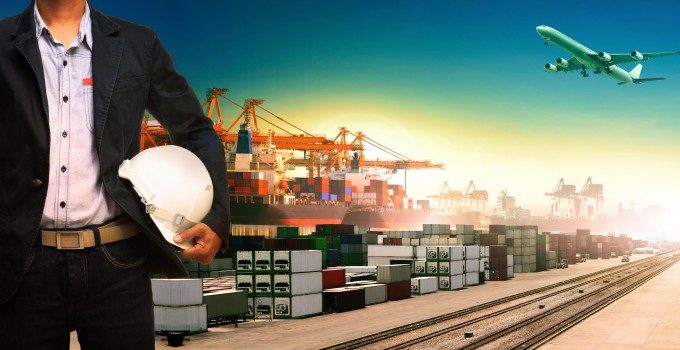 As widely predicted, July's general rate increases on the Asia-Europe container shipping trades have proved short-lived.
The GRIs were up against a backdrop of excess capacity and soft demand amid a muted start to the peak season, a trend described in the financial sector as a "dead cat bounce" – a brief recovery before a return to the downward trend.
In a worrying development for ocean carriers at the start of what ought to be the most profitable period of the year, rate erosion started less than two weeks after the implementation of 1 July $1,000-plus per teu GRIs.
Over the two weeks of GRI-induced hikes, the SCFI's Asia-Europe components increased by $674 per teu for North Europe and $667 per teu for Mediterranean destinations.
According to today's Shanghai Containerized Freight index (SCFI), spot freight rates from Asia to North Europe and the Mediterranean plunged by $180 and $204 per teu, to $699 and $737 per teu respectively, this week – representing substantial declines of 20.4% and 21.6%.
And container derivatives broker Freight Investor Services (FIS) predicted: "Despite reports of relatively healthy utilisations from some carriers, the index is likely to see similar declines next week."
As has been repeatedly proved in recent years, once the spot rate slide starts it appears almost impossible to stop while fundamentals remain weak. As a consequence, Asia-Europe carriers face the prospect of at least two more weeks of SCFI declines before August 1 GRIs come into play.
Most carriers are again proposing Asia-Europe hikes of around $1,000 per teu, with OOCL currently the highest at $1,050 per teu to both North Europe and Mediterranean, but unless the peak season gets a second wind or alliances suspend more services, the prospects for the GRIs seems bleak.
Asia-Europe spot rates are almost 50% below the same period last year and the worry for carriers is that if they are unable to get GRIs to stick in the peak season, what will their chances be in the slacker periods of the fourth quarter?
The damage to the balance sheets of container lines will probably only become public in the next month or so when they start to post second-quarter results, but internally they will already be aware of the serious losses being racked up.
Moreover, it is not just spot rates that are concerning the carriers – reports from Asia suggest that shippers with large volumes of contract cargo have either renegotiated cheaper deals or been granted "temporary open market" rates by container lines to quell a mutiny.
And if ocean carriers were hoping for some good news from the transpacific trades, they are also out of luck – both the transpacific US west and Asia-US east coast SCFI spot rates took a hammering in the week, conceding $141 per 40ft on the Pacific and $139 per 40ft on Atlantic routes.
Meanwhile, Drewry has described spot rates on global trades as "being in freefall", advising shippers that they should "closely monitor the financial position of their carriers" in the crucial months ahead.