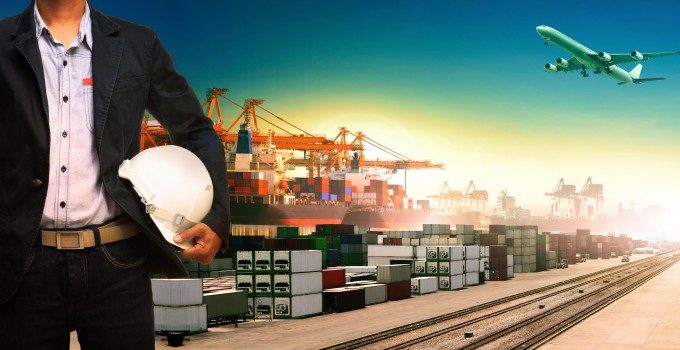 Some 10% of all retail sales in China now take place online. Food accounts for just 3.3% of the e-commerce market but is the fastest growing segment, with imported fresh cherries proving an unlikely star perishable product – with a new air freight business model to boost sales.
While China's Shandong province grows significant volumes of cherries, foreign varieties are seen as having superior flavour. Upmarket shopping malls sell imported cherries during the US growing season from April to July, and the Chilean November to January season.
As this business migrates online, China Eastern Airlines is working to attract more of the traditionally seaborne traffic in cherry imports, and has adopted a revolutionary business model to bring fresh product to the customer's door within 48 hours of ordering.
Steven Fang, deputy general manager of China Eastern subsidiary Eastern Air Express in Shanghai, says imports of cherries from Chile have increased eightfold in the last five years to reach 3,000 teu, or more than 55,200 tonnes, a year. Only 1% of imports used to go by air, but this began to change when China Eastern launched what it claims were the first two "fruit freighter" charters into Shanghai in December 2013.
The aircraft brought in 170 tonnes of cherries and 30 tonnes of blueberries destined for wholesalers, supermarkets and e-tailers, the latter category including the EAEMALL.com channel, launched in 2012 by another China Eastern subsidiary, Eastern Air Logistics, in addition to third-party websites such as JD.com and WOMAI.com.
"Before the launch of EAEMALL.com, cherries were imported by commercial flights via the US or Europe," said Mr Fang, who is responsible for the virtual outlet.
The success of the initial charters, based on the use of gel packs and pallet covers to help keep the fruit at optimum temperature, led to rapid expansion of the service in 2014, with seven charter flights operating from the US and another seven from Chile. China Eastern flew 900 tonnes of cherries and 100 tonnes of blueberries into Shanghai last year, 40% of the product to be sold via the group's in-house "mall".
Unlike the US, which has a large domestic consumption, Chile exports 80% of its cherry crop. The traditional business model consists of too many stages for cherries to reach the customer in prime condition, Mr Fang claimed. "The packing house needs to find an export broker. The importer is responsible for customs clearance and must go through the wholesale market. Only Beijing, Shanghai and Guangzhou have big wholesale markets in China, so retail buyers need to purchase from those," he said.
Ocean-freighted cherries, transported by reefer in modified-atmosphere packaging, take 30 days to get from Chile to Shanghai and 24 days from the US. It can take up to another 10 days before the fruit reaches customers in China's second- and third-tier cities.
"Traditionally, only premium cherries have gone by sea, as only the best can tolerate the journey. First-class cherries [the next tier down] were air freighted, and the second class could only be sold domestically," Mr Fang explained.
He claimed that a faster route to market allowed Chilean growers to export fruit of lower quality without impairing the customer experience. "Through the new model, we can give second-class cherries a higher value."
EAEMALL.com works on a pre-sale basis, collecting orders 10 days in advance on behalf of packing houses and adjusting its import volumes accordingly, to minimise storage time and potential wastage. A Chile to Shanghai charter requires 27 hours, plus four hours to arrange clearance and one day for last-mile delivery.
"As we all know, a charter costs more than a commercial flight, but helps us to guarantee 48 hours from picking house to the customer's home. The cherries stay fresh and juicy. The value of the first- and second-class products greatly increases, and the price they command easily covers the increased cost," Mr Fang noted.
"By connecting the packing house and customer directly, we can differ from the traditional model by designing smaller, nicer gift boxes from the point of origin," he added – both ensuring the product is traceable and underlining its quality.
China Eastern airline has its own ground handling capability and cargo terminal at Shanghai's Pudong Airport, and operates temperature-controlled bonded warehousing at both Pudong and the city's Hongqiao regional airport. The group's domestic air services and EAL road transport ensures "timely dispatch" to secondary locations, Mr Fang said.
His own family are enthusiastic customers. "During the Chile cherry season, I got a call from my cousin, who lives in Hangzhou, a tier-two city where local distributors have to order fruit from one of the big wholesale markets. He wanted to buy cherries and I said it was easy from our corporate website.
"He ordered online and when he received the cherries, he gave me another call, telling me they tasted way different from the ones he bought before from his local supermarket.
"Now he realises what a real fresh cherry is" said Mr Fang. "I met him during Chinese New Year, he told me that all his friends and co-workers bought cherries online."
EAEMALL.com is happy to label cherries as air freighted and Mr Fang does not believe there would be any risk of an environmental backlash if the air cargo industry implemented this idea more generally.
"In the retail market, it's very difficult for customers to tell the difference between air freighted products and those transported by sea," he argued. "We need a scheme like an organic label to certify that it's air freight."