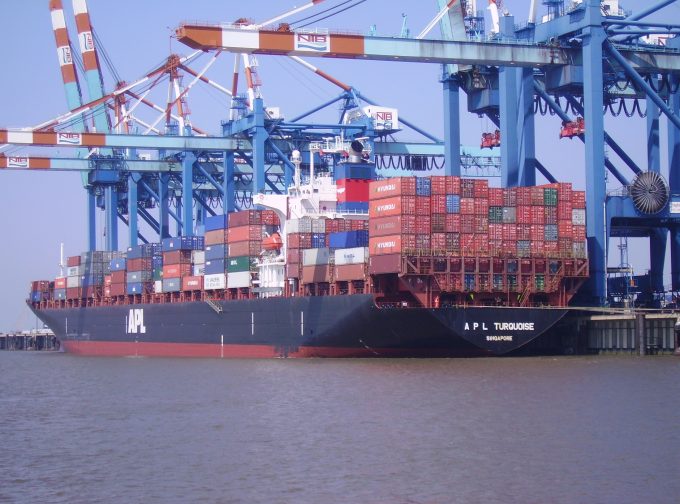 The benefits of blockchain-backed applications for container shipping came under the spotlight at the TPM Asia conference in Shenzhen last week.
And not all stakeholders are convinced this budding technology is the answer to the industry's data sharing conundrum.
For APL chief executive Nicolas Sartini, an electronic bill of lading (e-bill) offers the best container shipping use-case for blockchain.
"At APL we are focused on the e-bill. It's the system that's been in place since the renaissance, with paper documents and couriers, and we believe it can be very much improved through blockchain.
"We are working with a consortium and are making good progress on how to use it to remove paper documents and improve accuracy," he explained.
Major shipper Cargill announced this year it had used blockchain to finance a dry bulk shipment of soybeans, via letter of credit. John McCauley, Cargill's vice president for transportation and logistics, said the corporation believed the technology would also play a role in container shipping.
"We're working on a container solution," he said. "You've got to really make sure you have the right parties to make sure blockchain is successful, but I think there's a willingness to make it happen, and the technology is developing and improving on a daily basis."
However, with a number of competing container shipping blockchain initiatives surfacing over the past 12 months, Inna Kuznetsova, president and chief operating officer at INTTRA, told The Loadstar the technology had its pitfalls.
For example, she said, in logistics there is a requirement to "know your customer" and for identity management of customers on the network, to avoid "denied or sanctioned parties".
Furthermore, she said, while Walmart may be able to build a blockchain for all its suppliers and dictate who is on the network and how it functions, this may not be the case for shipping lines.
"If you think about the information exchange that goes across multiple competitors, it can become a problem, because it means if an identity is managed by a big shipping company, other shipping companies have to provide their customer information to their competitor. That creates an issue and a barrier to expanding that network.
"And if you look at the same projects from a shipper standpoint, it's natural for them to ask 'what if every carrier creates their own network, how many times do I have to make my system ready to access this information?'"
Regarding blockchain e-bills, Ms Kuznetsova said she would "separate the business standards for the digital submission handling the bill of lading and doing it in the blockchain".
She explained: "To me blockchain is just one of the technologies, and I think a bit of marketing hype may have contributed to the attempts to apply it to everything.
"The question is not whether it will be blockchain or not, but how we can make the standards for the e-bill as such that you can handle it electronically with each of your carriers without making changes to your system every time?
"If you use 25 carriers, how can you get the e-bill in the same way? And that must be solved by the industry through common standards."