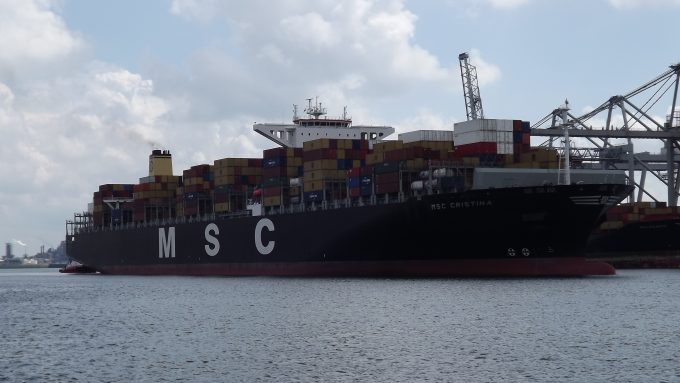 The debate on the reasoning behind the potential alliance grouping of the 2M's Maersk Line and MSC and the financially troubled Hyundai Merchant Marine (HMM) continues.
In a week of a seismic political shock in the UK that could have a far-reaching and long-lasting impact on global trade, there were minor tremors emerging from the Copenhagen headquarters of Maersk.
Firstly, there was the news of Nils Andersen's decade-long position at the helm of the Danish transport and energy conglomerate coming to an end.
The sudden departure of Mr Andersen, who officially leaves office on 1 July, and is replaced by Maersk Line chief executive Soren Skou, who will also continue in his role as chief of the container arm, surprised many in the industry, not least because of the apparent lack of planning normally associated with management successions in a multinational organisation.
But perhaps more surprising was the admission that Maersk and MSC were talking to HMM about membership of the 2M Alliance after the G6 alliance disbands next April.
More surprising because, as we reported last week, the news followed HMM's insistence that it was "only a matter of time" before it joined its compatriot, Hanjin Shipping, in the newly-configured THE Alliance.
Anecdotal reports suggest that despite HMM's financial restructuring, its application to THE Alliance was vetoed by two members – understood to be Hanjin and K Line.
Indeed, despite HMM successfully meeting two out of three of the reconditions set by its creditors (the third is to be a member of an alliance) for its restructuring, the carrier has seen several of its ships replaced by vessels operated by other G6 alliance members – a perceived reaction to market concerns.
Without advising who had made the approach, Maersk Line's COO, Soren Toft, confirmed talks were taking place, albeit that it was "early days".
SeaIntelligence chief executive Alan Murphy told The Loadstar that the interest for the 2M might be increasing market share on the transpacific tradelane, where HMM has a strong presence.
Meanwhile, Drewry, which described it as "a bizarre twist", has tried to find a rationale for the move from the perspective of both the 2M and HMM.
It has come up with a variety of hypotheses: intervention by the Korean government, calling upon the 2M partners to "ride in and rescue" HMM; Maersk's ultimate aim of not wanting HMM as a junior alliance partner, but rather as a precursor to acquiring it; or that HMM wants to use its discussions with the 2M as a lever to gain inclusion into THE Alliance.
"These carriers are not obvious partners, in terms of culture, size or trade mix," said Drewry, which it suggested ",hints at a hidden story".
"What is clear is that the 2M carriers would not enter into something they didn't think would benefit them in some way," it added.