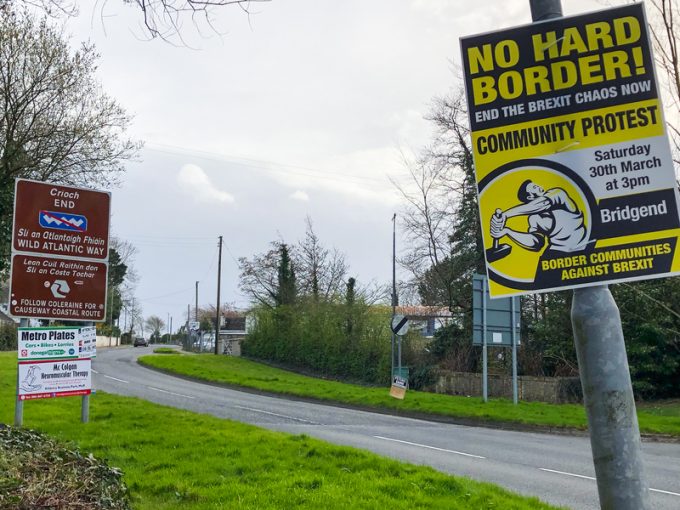 Supply chain insiders have demanded EU and UK negotiators resolve the tensions surrounding the Northern Ireland Protocol.
Concerns have been growing over a "stalemate" between EU and UK negotiators around the implementation of the protocol, with sources within the EU saying it was growing increasingly impatient with the process.
The arrival of US president Joe Biden in the UK yesterday increased the tension after reports that he would tell UK PM Boris Johnson not to allow the talks to threaten the Good Friday Agreement.
Chief executive of the Cold Chain Federation Shane Brennan told The Loadstar industry and communities alike would be grateful for a Biden intervention if it led to a solution, but added that "however it comes" the food industry needed the deadlock to be broken.
"There are clear solutions available – for example, both sides tell us they're in favour of a veterinarian agreement that would free up the most difficult trade in meat and dairy goods," he said.
"That is the obvious route to removing 80% of the paperwork and border delays for all traders and not just the favoured few. A vet agreement should be straightforward – we have the same food production, storage and distribution rules.
"Yet we have a standoff over the difference between whether an agreement should be based on 'temporary equivalence' (UK) or 'temporary dynamic alignment' (EU).
"Someone needs to help both sides take a step back and realise they are dancing on the head of a pin, while communities pull apart and long-standing business links collapse."
It has also been reported that the US has accused Mr Johnson's government of "'inflaming tensions in Northern Ireland" with its negotiating stance.
According to Politico, the US's most senior diplomat to the UK, Yael Lempert, told Brexit minister David Frost the "stalemate" over negotiations on how to implement and interpret the protocol was causing "great concern" in Washington.
UK trade minister Greg Hands told media he "absolutely agreed" with the US on the need to find a solution, but added: "There should be a negotiation … and we absolutely agree on preserving the peace process and the Good Friday agreement, but to do that, it does need a more pragmatic approach from the EU in terms of how it interprets the protocol."
General manager of public policy at Logistics UK Alex Veitch said the priority for businesses on both sides of the Irish Sea was ensuring trade flowed with minimum delays.
He told The Loadstar: "We urge the UK and EU negotiators to work towards a solution which protects the highly interconnected supply chain and ensures that businesses and consumers can continue to receive and send the goods they need without issue."