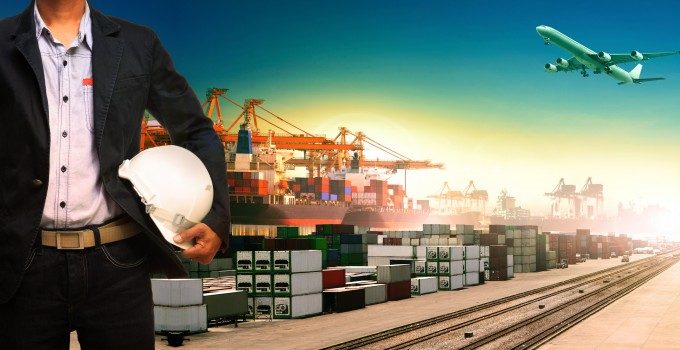 The Global Shippers Forum (GSF) has issued a warning to ocean freight customers as they find themselves saddled with the extra cost of cleaner fuel, compliant with the new IMO low sulphur regulations that came into effect last week.
The new global legislation stipulates that a vessel either has to burn fuel with no more than 0.5% sulphur dioxide content, or use scrubber technology to clean fuel with a higher sulphur content.
Although shippers have largely accepted paying more for low-sulphur fuel oil (LFSO), the GSF has warned shippers that picking up the tab for these higher costs is not solely down to them.
GSF secretary general James Hookham said: "The additional burden of complying with tough new rules on emissions from vessels is a necessary but unwelcome start to 2020.
"The shipping industry has widely assumed that the costs of cleaning up its environmental act can simply be passed onto its customers in the form of surcharges. Whether that will be the case will be the subject of individual negotiations over the coming months.
"However, shippers should be demanding clear and consistent explanations of any surcharges demanded. GSF's Top Ten Tips for Sulphur-Surcharged Shippers reminds our members of the ground rules and to scrutinise carefully any surcharge demands made during contract negotiations," he explained.
The GSF tips advise shippers not to lock-in LFSO surcharges into annual contracts currently being negotiated, as the price for the higher-grade fuel is likely to oscillate for some time as refiners react to higher levels of demand.
The forum also calls for shipping lines to simplify how they calculate fuel surcharges – as well as how they explain them to customers.
"If it looks like an arbitrary figure and feels like an arbitrary figure… then it probably is an arbitrary surcharge," said Mr Hookham. "There is no single amount or simple percentage for the added cost of using low-sulphur fuel, so watch for rounded increases, or predictions that the same costs will apply all year and in all parts of the world – they won't."
And he called for carriers to end the surcharge system altogether, reiterating GSF calls for container shipping lines to switch to all-in rates.
"Ultimately, the industry needs to move on to a more mature pricing regime, with confidential contracting and all-inclusive charges becoming the 'new normal'. The shipping industry needs to wean itself off surcharges just as much as high-sulphur fuels," he said.