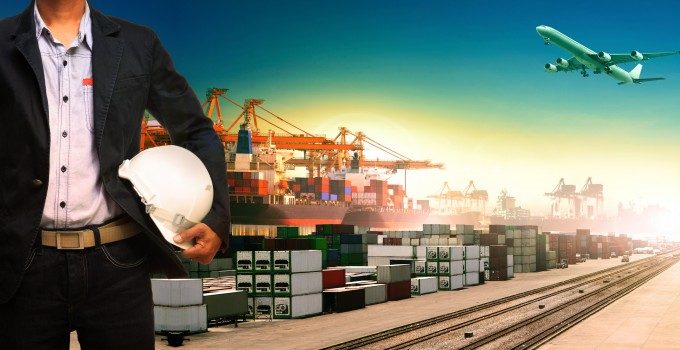 Whether Panalpina's future partner is Agility or DSV could be decided at an extraordinary general meeting, a week today.
Research documents from two corporate governance companies, seen by The Loadstar, reveal considerable concerns over Panalpina's major shareholder, the Ernst Göhne Foundation and its attempt to change voting rights at the EGM. 
The foundation, which has a 45.9% share, seemingly wants to improve corporate governance by introducing 'one share, one vote'. Panalpina currently has a 5% voting cap in place that applies to all shareholders except for the foundation. 
However, it is also well known that the foundation does not want Panalpina to accept DSV's offer and favours Agility.  
Glass Lewis noted: "We are concerned this sudden preference for a 'one share, one vote' structure could more readily be framed as a cynically timed effort to preserve the effective control of a large investor with a track record of poor stewardship. 
"It could be argued the current resolution is perhaps more clearly intended to expeditiously shore up the foundation's effective control by essentially uncapping the much lower voting interests of Panalpina's other large shareholders – Cevian and Artisan – while simultaneously preserving the foundation's effective ability to stonewall the DSV approach with its 45.9% stake.
"This structure allows the foundation to optically claim it has advanced the company's governance without ceding much control.
"Our concern with this dubious architecture is only reinforced with reference to the foundation's entirely vacant effort to provide a rationale for the substance and timing of its own proposal." 
And ISS, in its note, said the foundation's voting proposal was "disingenuous" and added: "The company's stock and operating performance under the stewardship of EGS has been unconvincing". 
Glass Lewis agreed that the foundation's influence over Panalpina appeared to have been negative. 
"Panalpina's returns have been objectively poor – exceedingly, in some cases… suggesting the foundation, as the principal arbiter of the company's historical oversight architecture, has generally failed to exercise its unambiguous influence in a manner that even marginally protects shareholder value.
"These sub-par returns are doubtless an extension of, among other things, Panalpina's fundamentally mediocre operating performance…" 
Glass Lewis's note also chastises the board for dragging its heels over DSV's offer.  
"We believe the board's failure to provide a detailed response to the offers from DSV is likely to be a concern for a number of free-float shareholders, particularly considering the positive reaction of the market to the first offer and that over two months have now elapsed since the first offer was received.
"We believe that some shareholders will be questioning whether the board has dedicated sufficient time and resources to assessing the terms of the offer and whether this is a result of the Foundation's stated lack of support for the offer.
"We further note a plodding pace or indefinite inaction by the board might signal to DSV, and comparably positioned suitors, that there is limited utility to be derived from attempting to engage with the board around potential alternative." 
ISS, in its research note, quotes investor Berenberg, suggesting that the Agility proposal is "fanciful", especially if it needs to raise debt to buy it. 
"We think this would be a brave step. Panalpina has only completed a handful of acquisitions in its recent history, all bolt-ons. The CFO remarked to us 18 months ago that the company had almost no in-house corporate finance experience… We find the idea that Panalpina's IT platform is now ready to take on integration with another large business fanciful, to say the least.  
"The roll-out of the new platform is not even complete and the evidence that it can deliver better productivity and margins is still lacking…We think the idea that Agility is a target is almost fantastical." 
ISS concludes: "The most desirable outcome for minorities appears to be a rejection of the proposed article amendments."